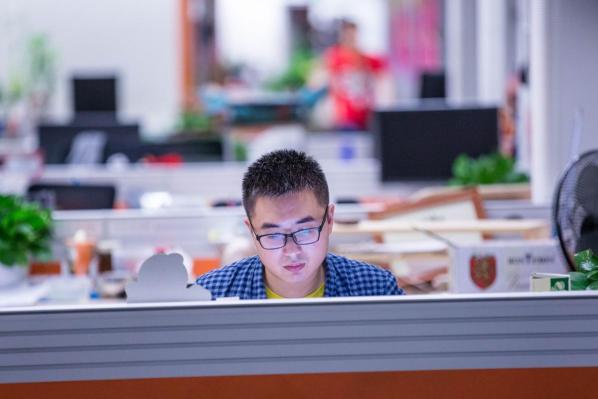 This year, strikes by couriers on China's 11 November online shopping day reached a record of 136, compared to just 31 in 2020. During the pandemic, delivery companies have resorted to undercutting their competition with lower prices, leading to workers being paid less than 1 yuan per delivery in some areas. With price wars likely to continue, robust safeguards need to be in place and adequately enforced to ensure that couriers do not keep losing out.
In Hong Kong, too, food delivery workers are experiencing shrinking wages. More than 300 Foodpanda workers went on a two-day strike from 13 to 14 November, demanding that the company reverse pay cuts. The strike was followed by two days of negotiations with the company. The management promised a rate freeze until July next year. In our Chinese-language podcast (available on Apple Podcasts, Soundcloud and Spotify), CLB staff interviewed a Foodpanda worker who shared her experience about mobilizing and organizing food delivery workers, describing how workers transformed their anger into action and explaining the strategies used to bargain with the company. 
Tens of thousands of workers have been affected by the financial straits of industry titan Baoneng. CLB's Strike Map captured a wage arrears case with comments from Baoneng workers: "Where is our wage? Where is our social insurance? You've broken your promises!" Though rarely discussed in English-language media, Baoneng is a sprawling organization with holdings ranging from finance, real estate, and healthcare to manufacturing and retail. Baoneng workers across China in different sectors have experienced wage in arrears in recent months. But trade unions are still missing when workers are desperately calling for help.
Wage arrears have long been a problem endemic in China's construction industry. CLB interviewed two migrant workers whose stories reveal how multi-layer subcontracting in the industry exploits vulnerable workers who don't know who to turn to for their pay. Migrant worker Yu Jianquan worked on the construction of the 107 National Highway in Xinyang, Henan province. He was promised a daily wage of 320 yuan, but found he'd been shorted twenty yuan per day. Starting from October 2019, Yang Fazhang worked as a carpenter in a government-funded project in Panzhou, Guizhou province. Without a written labour contract, he may never be able to recover the more than 60,000 yuan he is owed for a year's work. Trade unions should step up at an earlier stage so that workers know who to turn to when they face bosses who don't pay up.
Even workers in the public sector have been hit with wage arrears. Bus drivers in Pingdingshan, Henan province, went on strike on 1 November, shutting down public transportation in the city. The drivers demanded back wages and social security benefits. This strike action sparked a rare public debate about government debt and the general health of China's economy. CLB's Strike Map has tracked 126 instances of wage arrears at SOEs and public institutions in 2021, as of early November. 
Even China's sports stars are facing wage arrears, and have been for years. On 4 November, 27 football players from Guizhou Hengfeng in China's lower level Professional League One posted a collective statement on social media to raise attention on their situation. Even government news agency Xinhua now supports unions for professional sports in China, stating, "A union should be established to advocate for the rights and interests of players."