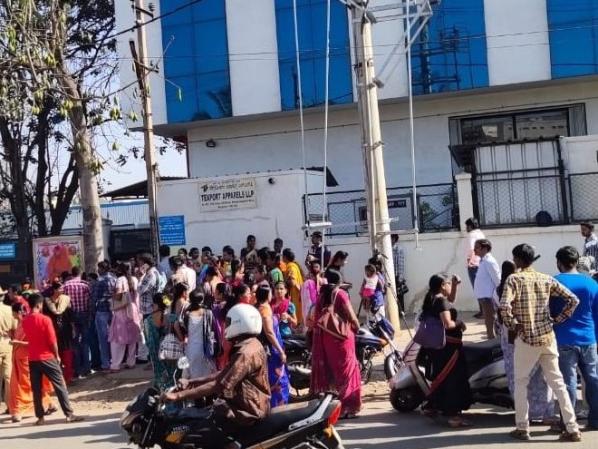 In a new 120+ page report released today and available for free public download, CLB takes a case-based approach to examining the last ten years of workers' rights issues and the policy reasons for rapidly increasing inequality. Xi Jinping underscored the urgency of tackling inequality in January 2021:
Achieving common prosperity is not just a matter of economics… It is a major political issue affecting the party's foundation for rule. We cannot allow an unbridgeable chasm to develop between the rich and the poor.
What will it take to achieve this goal of common prosperity for all? And why have the persistent labour rights problems remained and even become exacerbated, despite the changing economic and social landscape in China over the past decade? 
In our report, "Reimagining Workers' Rights in China," CLB lays out how - despite the political will - there is still a focus on capital over labour, a top-down approach to problem-solving, an emergency response ethos rather than a preventative approach to workplace safety, and bureaucratic thinking inside the ACFTU. 
A Chinese-language version of the report will be published in the coming weeks. 
In addition to the launch of the research report, CLB has also begun publishing a labour news roundup of hot topics in the media affecting workers. In the February edition, we covered the recent deaths from overwork of young white-collar workers, a study showing that food delivery workers are increasingly working for the platforms full-time, deadly gas line explosions as the country's infrastructure ages, and bleak job prospects for China's university graduates. We will publish the labour news roundup on a monthly basis. 
On International Women's Day, we analysed China's legal retirement age and how labour policies affect women differently in light of social pressures, unpaid labour, and family planning policies. After China's 14th Five-Year Plan announced the gradual increase of the legal retirement age, Jiangsu province is the first to enact changes, which came into effect on 1 March 2022. 
And don't miss our article going into more detail about regulation of the "996" culture of overwork after several untimely deaths of young tech workers last month, and our 2021 analysis of our Strike Map data showing that the increase of collective action in the logistics and service sectors are not expected to decline in the coming year.