Fellow workers! Beware of the boss running away while you are on leave in the coming Golden Week long holiday.
These words of warning were left under a video, documented in the China Labour Bulletin Strike Map, of a worker protest at a printed circuit board (PCB) factory in Shenzhen on 20 September. Out of over 2,500 total comments on the video, dozens echo fears of sneaky business decisions that would leave workers without pay and other compensation in the event of factory relocations or closures. 
This year, the Golden Week is extra long, as it includes both the 29 September Mid-Autumn Festival and China's 1 October National Day, with some workplaces not reopening until 9 October. 
Some workers suspect that while a factory is empty over the long holiday week, bosses could move factory equipment and other assets from the premises undetected. If workers return to find a closed factory, it may be difficult for them to succeed in getting their severance pay and payment of wages in arrears, as the company's assets will no longer be part of the winding up calculation.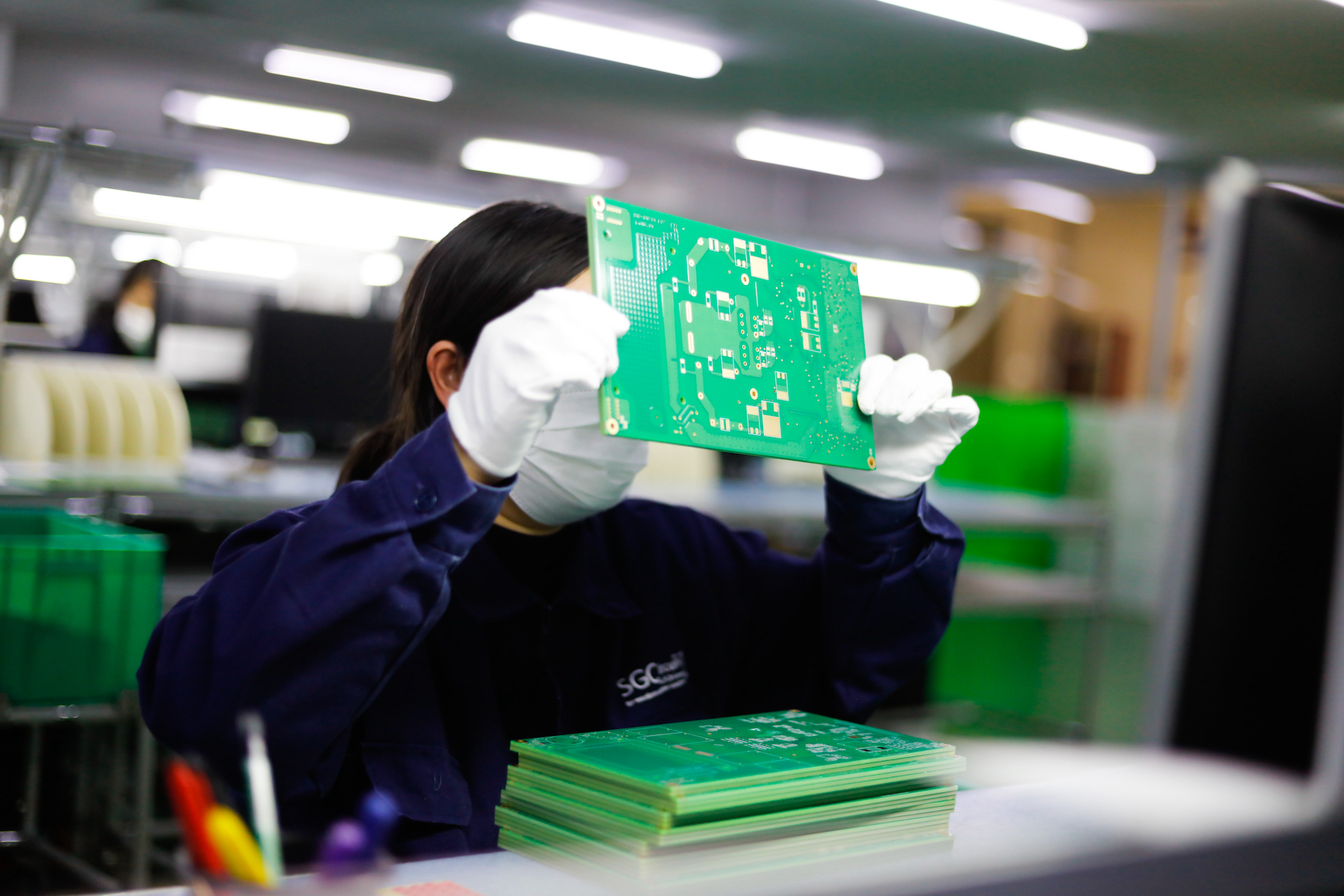 Photograph: humphery / Shutterstock.com
The Golden Week warnings were posted regarding the situation of workers at Shenzhen Hehong Electronic Technology Co. Ltd. (合鸿电子科技有限公司), who gathered last week at the factory to protest wage arrears. An online video of the protest contains a text overlay saying that the boss had "run away" and could not be found. It also says that workers discovered a "hole" in the back of the factory, and all the factory equipment had already been carried away. 
In the video comments, workers spoke out against this shady business practice: 
The boss should pay the hard earned wages of workers, even if they have to sell the equipment, their house and car. It is the wage for workers to support their families.
Many of the comments were about this incident speaking for a potentially broader trend, warning other workers to try to prevent this from happening in their workplaces: 
Fellow workers, there's going to be a long holiday. If you are already owed wages, have someone keep watch at the factory, at least a two to three hour shift.

You guys are too careless. When we guarded the front doors, we also blocked all the possible exits, so that the assets couldn't go out. No matter if it was sunny or rainy, we blocked the factory.

If you have eight days off in a row, you should be careful.

Better sleep on the shop floor.
Although this is only online speculation, the repeated comments show that workers are aware of the power dynamics that render their rights vulnerable, and that workers want to share their experiences in an effort to fight back. They believe the annual holiday is not the time for them to relax, but instead it is a chance to defend their rights.
PBC factories relocate or close down after low demand for consumer electronics
The demand for consumer electronics dropped because of high inflation and reduced disposable incomes around the world. A press release from Growth for Knowledge (GfK), a German market research company, calls the situation "a difficult phase" for the market. For the first half of 2023, GfK cites a 12 percent decline in revenue and an eight percent decline in units sold, compared to the same period last year. 
Factories manufacturing the cheaper products and components are suffering the most, while companies producing automobile electronics and artificial intelligence related products are faring better. For 2023, the global PCB output value is estimated to be four percent lower than last year. 
China's struggling electronics manufacturers are shifting their financial burdens onto workers in the form of unpaid wages and benefits. Electronics factories, especially PCB factories concentrated in the Shajing district of Shenzhen, have been relocating to save costs or closing down altogether, after orders dropped. 
So far this year, China Labour Bulletin's Strike Map has recorded 98 cases of workers' collective actions in the electronics sector. There were on average ten cases each month, excluding the outlier data in May, when 24 incidents were recorded.
At Hehong Electronics in Shenzhen, a notice was posted saying that the company decided to close down after suffering a huge deficit during the pandemic and exacerbated by changes in the global trade environment. 
Hehong Electronics already owes debts to suppliers, and workers' wages and layoff compensation also went unpaid. The outcome for workers is not clear, and the company will first go through winding up legal procedures before debts to suppliers and obligations to workers are resolved. It is highly likely that workers will not receive their full legal compensation.
Another PCB factory, Hezhongxin Electronics, also declared closure recently. The Hezhongxin factory is located near Hehong Electronics in Shenzhen, and ESM China, which reports on the electronics industry, reported that the Hezhongxin factory authorized workers to sell the company's equipment and assets so that there were funds to pay wages in arrears. 
Workers were on alert, protesting in front of the factory with a long banner. Workers also blocked the front entrance and demanded their wages be paid.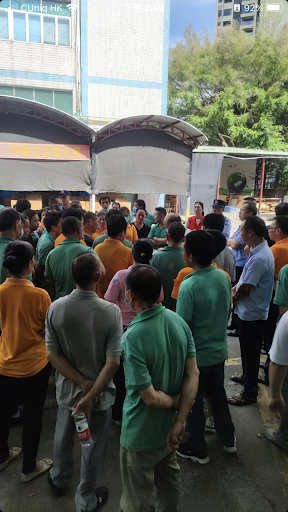 Workers protest outside the Countach Circuits factory in Shenzhen in August 2023. Source: CLB Strike Map
Can workers be successful in organizing to defend their rights?
Workers are not entirely powerless against the poor economy and the interests of capital. Electronics factory workers have struggled to win back some of their rights through protesting days on end and involving government authorities in negotiations. 
On 22 August, workers at a PCB factory in Shenzhen posted a list of demands online. Workers at Countach Circuits (Shenzhen) Co. Ltd (勤基电路板有限公司) demanded that the factory settle workers' disputes over severance pay and unpaid social insurance and housing provident funds.
The factory is owned by Countcash Ltd. in Hong Kong, which exports components internationally. The Shenzhen factory has been operating for over 30 years and is now closing down in the difficult operating environment. Countach workers also raised the issue of the company moving assets, arguing that the factory should not be permitted to move equipment before settling the shutdown plan.
A worker said on 25 August that the company only offered to pay 50 percent of unpaid housing fund and layoff compensation. The workers rejected that proposal and blocked the factory around the clock to prevent the removal of assets. 
Another group of Countach workers filed a complaint against the factory at the local labour bureau in Shajing. They involved the Bao'an district authorities and escalated to the Shenzhen municipal authorities, after being dissatisfied with the intervention of Shajing district officials.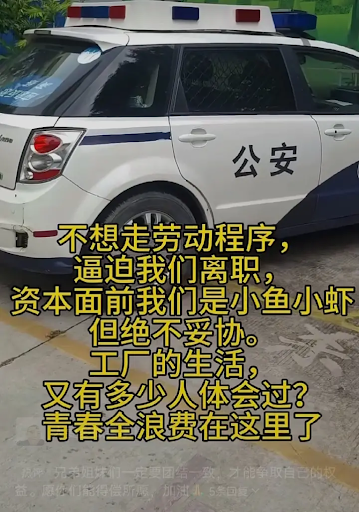 A Countach worker posted a video of a public security vehicle and a text overlay reading: "[Because the boss] doesn't want to go through the formal procedure of dismissing workers, he forced us to resign. Yes, we are small fish and little shrimp in front of capital, but there is no way we will compromise. Factory life is hard, and not many people have experienced it, but for us, it is our entire youth wasted here."
Through their ten-day protest, workers finally saw some success. On 28 August, the factory announced that the compensation offer would be increased to 60 percent of the total owed, and this was again rejected by workers. Three days later, an intervention from the Shenzhen municipal government raised the compensation to 70 percent. 
Although anything less than 100 percent of the minimum legal guarantee is a labour rights violation, the workers accepted the 70 percent offer. Some of the workers also reported receiving the full payment of what was owed to their housing provident funds.
Workers are prepared to defend their own rights, but official support would go a long way in upholding labour laws
The sustained protest at the Countach PCB factory is notable, and even with the intervention of government officials, the end result was still not in compliance with China's labour laws. The factory's initial offer of only half the legal minimum shows that the company had no intention of trying to abide by the law, but it was persuaded by the government to do better. 
China Labour Bulletin urges China's official union to take up its mandate to represent workers. Workers in China's electronics sector need union representation, especially in cases of factory relocations and closures that affect many workers and entire industries at once. 
We suggest that the union could monitor the rights of workers at factories at risk of economic trouble, such as through regular factory visits, assessing the financial situation of factories in their jurisdictions and the possible effect on workers, and taking other actions to proactively protect workers' rights from being violated in the first place. 
And with workers stating loudly and clearly that they fear dishonest practices like hiding assets from shutdown calculations, the union should be on high alert for signs of this over the upcoming Golden Week holiday. 
---
Further CLB reading: