On 1 November, dozens of bus drivers shut down public transportation in the city of Pingdingshan in central China's Henan province over demands that a state-owned transport provider pay back wages and social benefits. This strike action has sparked rare public debate about government debt and the general health of China's economy.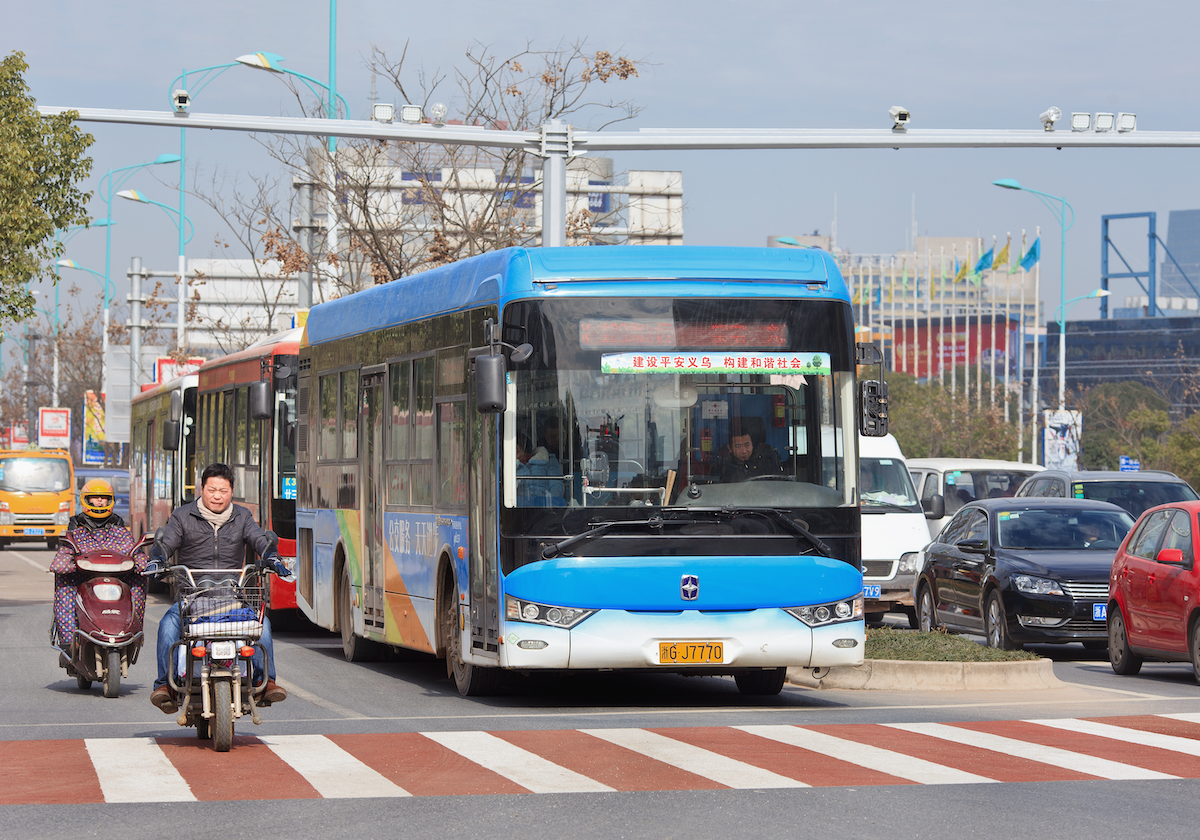 Photograph: TonyV3112 / Shutterstock.com
Bus service resumed Tuesday after Pingdingshan Public Transportation Company (PPTC) promised that the eight months of back wages owed to bus drivers would be paid within a week. However, drivers claimed that they had filed complaints on wage arrears over 19 times between 2012 and 2020, with no response until last Monday's strike action.
The strike was documented in online videos on 5 November, which show PPTC drivers squatting in front of company gates to prevent buses from leaving. Videos also show workers directly confronting PPTC chairman and party secretary Lan Hui about broken promises to pay back wages and social benefits.
In the video, a worker asks, "Mr. Lan, can we trust you this time?" To which Lan Hui replies, "If I break my promise this time you can punish me, ok?" The worker responds, "We won't need to punish you, as long as you honour your agreement with us."
On 2 July 2020, leaks from an anonymous employee revealed that PPTC had a 180% debt ratio. This coincides with domestic and international media reports on China's SOEs racking up unsustainable debt, followed by state workers enduring wage arrears and deferred benefits. Since 2021, CLB's Strike Map has tracked 126 instances of wage arrears at SOEs and public institutions in China.
While China's public remains supportive of overall governance, events like Baoneng's potential collapse and Pingdingshan's striking bus drivers have generated discussion on the health of China's economy. Though several comments on the Pingdingshan bus strikes claimed workers were falsifying their wage arrears or that "the last thing China lacks is money," the majority of comments expressed shock or sympathy with striking workers: 
8 months without wages, how are these drivers supposed to live? How can these capitalists think this way?

Alas, in the rural areas, this situation is far too common.

Working as a bus driver is a very difficult job; they should not have to deal with wage arrears for this long.

Isn't the government that claims to be 'serving the people' ashamed of itself? I feel so bad for everyday people.
Since last week's strike, PPTC has not responded to local media on when wage arrears and social benefits will be paid. The bus drivers have also been unable to confirm how the situation will resolve. One driver said,
I didn't go to work yesterday. After I went to work today, I found that the bus company had resumed operations... I probably would have predicted this, but as for what happens now, I have no idea.
The company claims that these wage arrears are the result of the pandemic, but larger structural issues are facing local governments and SOEs across the country. CLB will continue monitoring the situation for PPTC's workers and the similar worker actions that are prevalent throughout China in response to wage arrears.