On 16 February, Kaisheng Shoe Factory workers in Hunan province went on strike over layoffs and owed wages, and police were dispatched to the scene; 
Meanwhile, the local government had recently praised the factory for its "inspiration" to the city, and the local trade union organised empty International Women's Day activities and political sessions rather than understanding the needs of workers and representing them in the face of ongoing layoffs; 
Kaisheng supplies international brands, including Nike and Crocs, which should operate their supply chains responsibly in light of China's changing economic environment.
When Kaisheng relocated its shoe manufacturing operations from Guangdong to the outskirts of the small city of Yongzhou in Hunan province in 2010, it was a proud achievement for the local government, putting the city on the foreign investment map: Kaisheng is a major shoe manufacturer for multinational brands such as Nike and Crocs. On 31 January this year, the local government expressed its gratitude to Kaisheng during a public commendation ceremony, naming it among the ten top enterprises that it said had "inspired the city from top to bottom." 
But all was not well. Just over two weeks later, nearly a hundred Kaisheng workers went on strike, protesting layoffs and unpaid wages. A video posted on social media shows workers gathering in front of the factory on 16 February and refusing to work, while police were dispatched to talk to the crowd. 
"All workers have gone on strike as a lot of us are facing layoffs," states the video title. Workers said the factory is not paying their wages, and they suspect that the boss is again planning for relocation. According to supplier data, Kaisheng recently employed about 3,400 workers, and almost three-quarters of them are women. 
Strikes in the manufacturing sector rose from about 3.5 percent of the monthly total in December 2022 to over 25 percent last month, according to CLB's Strike Map. Reduced foreign orders accelerated factory relocations and closures, and China's exports in January and February continued to fall, as foreign demand remained weak.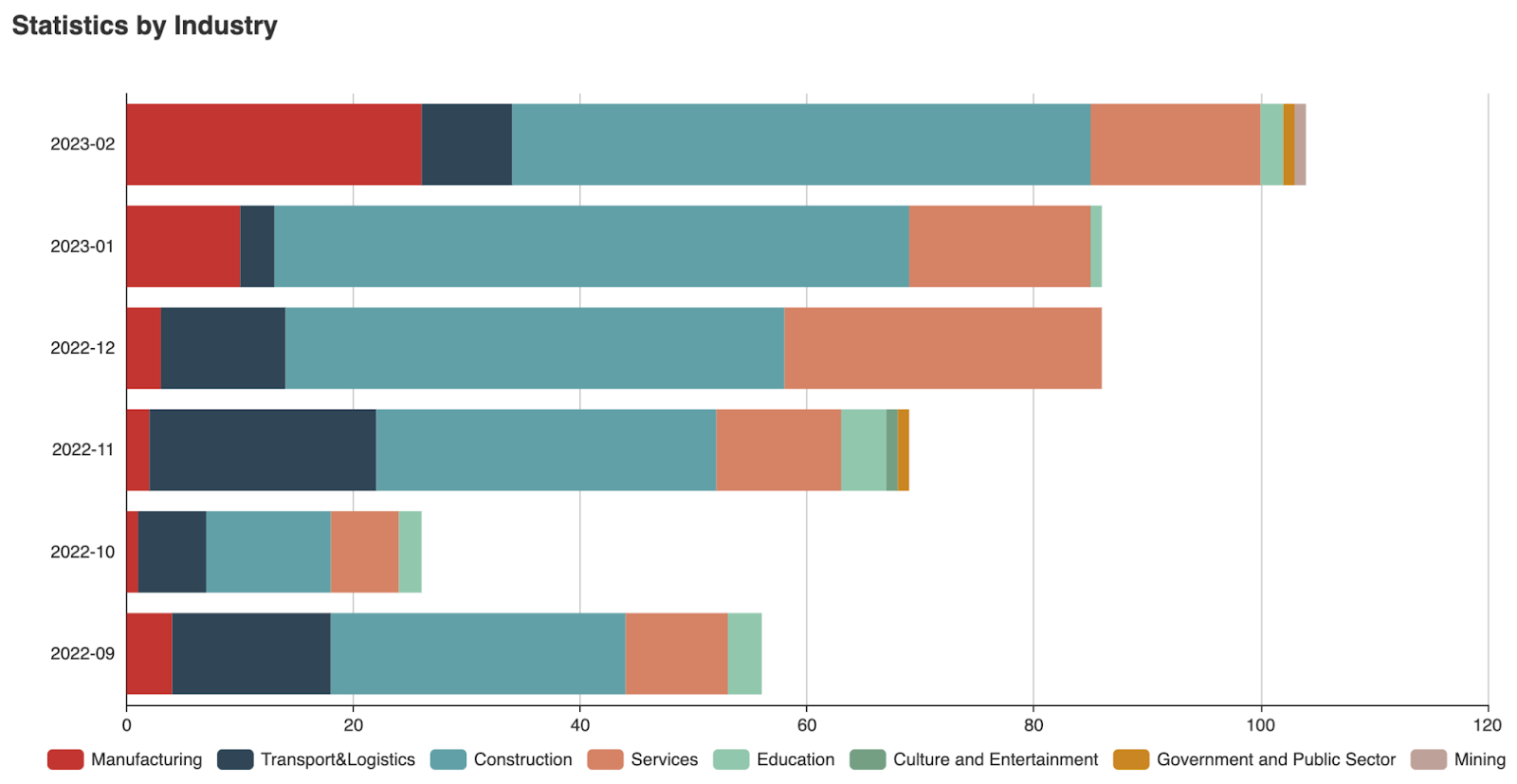 Local government promises "high quality development" on recent visit to Kaisheng, while workers face substandard working conditions and layoffs
"'Life is hard when workers are stressed by their family needs. The boss and the officials don't understand what the workers are going through,"' said a worker online, as captured in the CLB Strike Map.
Well before the strike broke out, workers described working conditions at Kaisheng as far from satisfactory. For example, workers reported that the factory employed interns for periods of six months, and they were only paid 1,000 to 2,000 yuan. A Kaisheng employee typically receives 4,000 yuan per month, including overtime.
Since the 16 February protest, the problems at Kaisheng still have not been solved. On 10 March, another worker's video shows a woman worker suffering from mental distress during layoffs. As for those who are still working in the factory, a worker revealed workers only received 307 yuan in wages last month.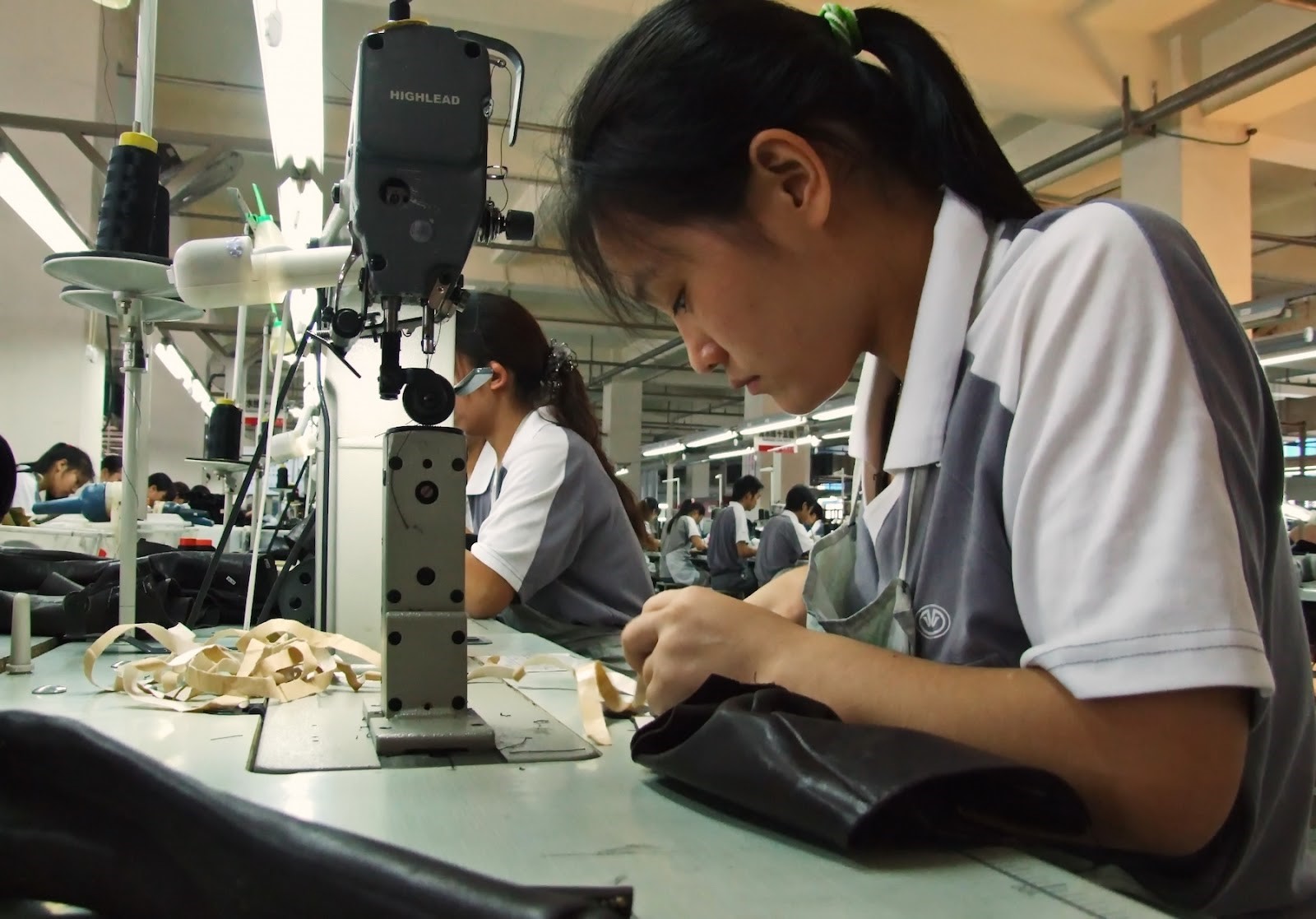 Photograph: Alexander Chizhenok / Shutterstock.com
The official narrative is different. After the strike, the Deputy Secretary of the Municipal Party Committee visited the factory on 21 February, promising high quality development in the future but mentioning nothing about workers' pay and conditions. Then, on 17 March, the government conducted health and safety inspections at Kaisheng, but layoffs and wages were not addressed. 
The branches of China's official trade union are also operating in a parallel universe. A few days before the strike broke out, the Yongzhou municipal union organized a meeting with various worker representatives to learn about the spirit of the 20th Party Congress. The union used political phrases such as, "To be firm in our core values and do concrete work," and "turn learning into practice." 
On International Women's Day this year, the municipal union organized volleyball matches and dental hygiene activities. Meanwhile, many women workers at Kaisheng faced reduced wages or had already lost their jobs, and they went unrepresented.
Workers need union representation and responsible supply chain practices to ensure their rights are protected 
The Kaisheng Shoe Factory, formally registered as Hunan Shoetown Company, is invested by Eva Footwear Ltd. (Yarong). Eva is China's first Nike supplier and is one of its five global strategic business partners. It is unclear if the brands are aware of the recent labour disputes and deteriorating working conditions in the factory.
When facing difficult economic times and making the decision to relocate a factory in China, it is common to see management avoid paying legal compensation to workers by laying them off due to lack of work. Another practice is that workers' wages may also be reduced to trim costs. 
Although we have insufficient information to know if Kaisheng workers are being properly compensated since the strike, it is the role of the local union to step in and negotiate on behalf of workers. CLB calls on the Yongzheng municipal union to represent the Kaisheng workers, as it is likely that the problems workers protested over are still ongoing.
In light of China's economic downturn, foreign brands such as Nike and Crocs in this case should conduct their business operations in China responsibly. Reduction in orders directly results in worker layoffs and wage cuts. CLB urges foreign companies operating in China to be transparent and monitor their suppliers' treatment of workers.
---
Further CLB reading: