Four years ago, on 29 May 2015, veteran labour activist Liu Shaoming was detained in the southern city of Guangzhou. He was later sentenced to four and a half years imprisonment for "inciting subversion of state power."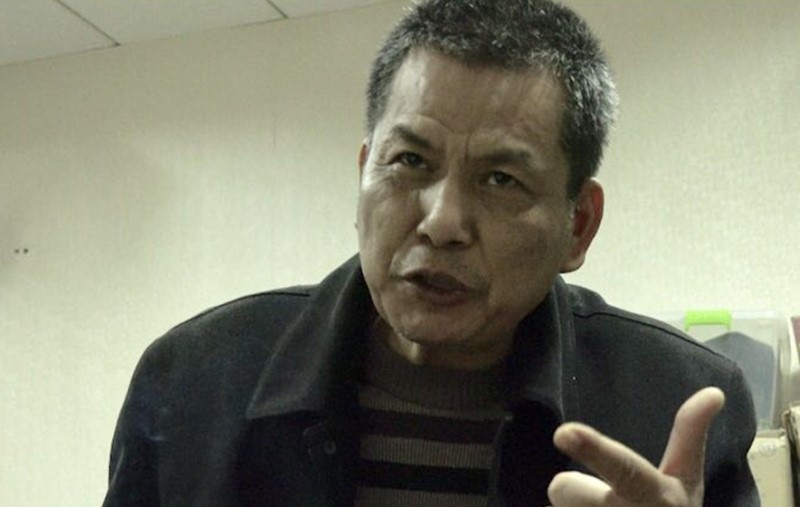 His arrest was the first in a sustained crackdown on civil society labour activists that continues today with an estimated 50 activists currently in some form of detention.
Around 30 workers and activists, many of whom had worked with Liu in and around Guangzhou, were detained during a coordinated police action in December 2015. Most were released after a few days but the head of the Panyu Migrant Workers Centre, Zeng Feiyang and his colleagues Zhu Xiaomei and Meng Han were later tried and found guilty of "gathering a crowd to disturb social order." All three have now been released.
Less than a year after Meng Han, the last Panyu detainee, was released from jail in September 2017, workers at Jasic Technology in Shenzhen staged a series of protests demanding the establishment of a trade union at the factory. Around 30 workers and their supporters were detained by police in July 2018, and over the next six months, dozens of other supporters from student groups, civil society organizations and even trade unionists were detained in a rolling crackdown that included students at some of China's most elite universities.
Five more well-known activists, Zhang Zhiru, Wu Guijun, Jian Hui, Song Jiahui and He Yuancheng were arrested in a coordinated raid in January this year and remain in detention today. Zhang Zhiru and Wu Guijun, in particular, had been helping workers organize for many years and were important figures in the development of collective bargaining in the Pearl River Delta.
Three citizen journalists from the iLabour news site who had actively supported migrant workers fighting for occupational disease compensation were also detained earlier this year. And in May 2019, police raided civil society organizations that supported migrant workers in Beijing, Guangzhou and Shenzhen, detaining at least four social workers.
Liu Shaoming was born in the central province of Jiangxi in 1958 and began his career as a labour activist in 1989 when he travelled to Beijing to take part in the pro-democracy protests in Tiananmen Square. It was there he joined China's first independent trade union, the Beijing Workers' Autonomous Federation. Liu was arrested after the June 4 crackdown and jailed for one year for "counterrevolutionary propaganda and incitement."
After moving to Guangdong in the 1990s, Liu worked a wide-range of jobs before emerging as one of the key civil society labour activists in the Pearl River Delta region. He helped organise workers in the Yue Yuen shoe factory strike in Dongguan, the successful Guangzhou University Town sanitation workers strike, and the Xinsheng shoe factory strike where, after months of intense collective action, the workers finally won a large severance package from their employer.
Liu Shaoming is scheduled for release from jail on 29 November this year. His lawyer is still appealing on his behalf even though he has not been allowed to meet with him directly inside the jail in the northern Guangdong city of Shaoguan. His family members were allowed to visit him before the Lunar New Year Holiday and have recently been allowed phone calls. Liu is reportedly in reasonable health and in good spirits.
CLB continues to demand the immediate release of all labour activists currently in detention and a halt to the Chinese government's damaging and utterly counterproductive crackdown on civil society.
For the Chinese version of this article please see 劳工活动人士刘少明入狱四年,打压仍在持续.