18 May 2023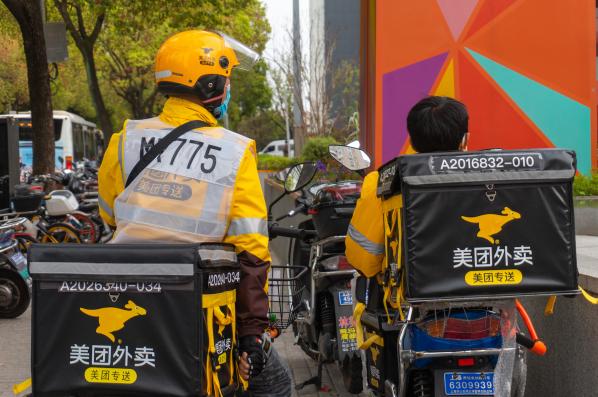 Photograph: Andy Feng / Shutterstock.com
CLB's April 2023 mapping data again shows the rising trend of labour rights incidents in China's manufacturing sector, and we also saw a pattern of food delivery rider strikes. For more on China's gig economy, see our research explainer that we updated in April 2023. 
But first, don't miss the other content CLB has published recently: 
Meituan riders strike in Guangdong and Inner Mongolia
Since January this year, CLB's Strike Map has recorded only five collective actions by food delivery riders, but this already exceeds the number we recorded for all of 2022. In April 2023, there were three separate incidents by Meituan workers. Two occurred in Guangdong province, in Shenzhen and Shanwei; and one in Hulunbuir, Inner Mongolia. In all three strikes, Meituan workers demanded an increase in delivery rate per order.  
The protest by Meituan workers in Shanwei received widespread attention. On April 21, the continuous rain over Guangdong province made working conditions difficult. However, Meituan cancelled a number of rider subsidies, including for inclement weather. The company also kept lowering the rate per delivery. When workers went on strike, Meituan mobilised a large number of riders from all across China to deliver in Shanwei, rather than respond to the local riders' demands. After the situation in Shanwei stabilised, Meituan restored the unit price to its previous level and partially reintroduced the subsidy.
Factory worker strikes are sign that manufacturing sector is still struggling