As China's Zero Covid policy comes to an end, CLB looks back at the past three years for workers under the pandemic and finds that lifting these measures will have little effect on repairing damage done or fixing deeply rooted problems that existed before and will continue to exist after. CLB's Executive Director Han Dongfang speaks out about roadblocks in China's governance system, as we see it through the lens of our interactions with China's official trade union.
From the very start of the global pandemic, workers were laid off without compensation, contracted Covid-19 on the job because of unsafe working conditions and further had to quarantine without remuneration, and were overworked caring for an influx of Covid-19 patients. China Labour Bulletin early on identified such cases through our map database and immediately made phone calls to China's official trade union to investigate. 
The answers we received from the union at that time were not satisfying, and we keep hearing the same excuses in our phone calls today. The union has not been representing workers and is instead mobilised by the authorities to enforce pandemic prevention measures in locked down communities. The conditions of workers struggling under the pandemic have even become a new normal, and the union has still not stepped up. 
As China's pandemic policies are changing, CLB reflects on the recent situation for China's workers in light of ongoing and systemic barriers to their full enjoyment of labour rights.
Two different worlds: Those who make decisions, those whose labour carries them out
Today, as the Zero Covid policy and its attendant social controls are lifted, the same ills will continue to plague China's workers because those with decision-making power have all along chosen to look the other way. 
It's really becoming two different worlds. The upper world is controlling everything. The lower world is under the earth and not being seen by those controlling the process and making the rules. The two worlds have no crossover. When there is conflict, it is no surprise.
~CLB Executive Director Han Dongfang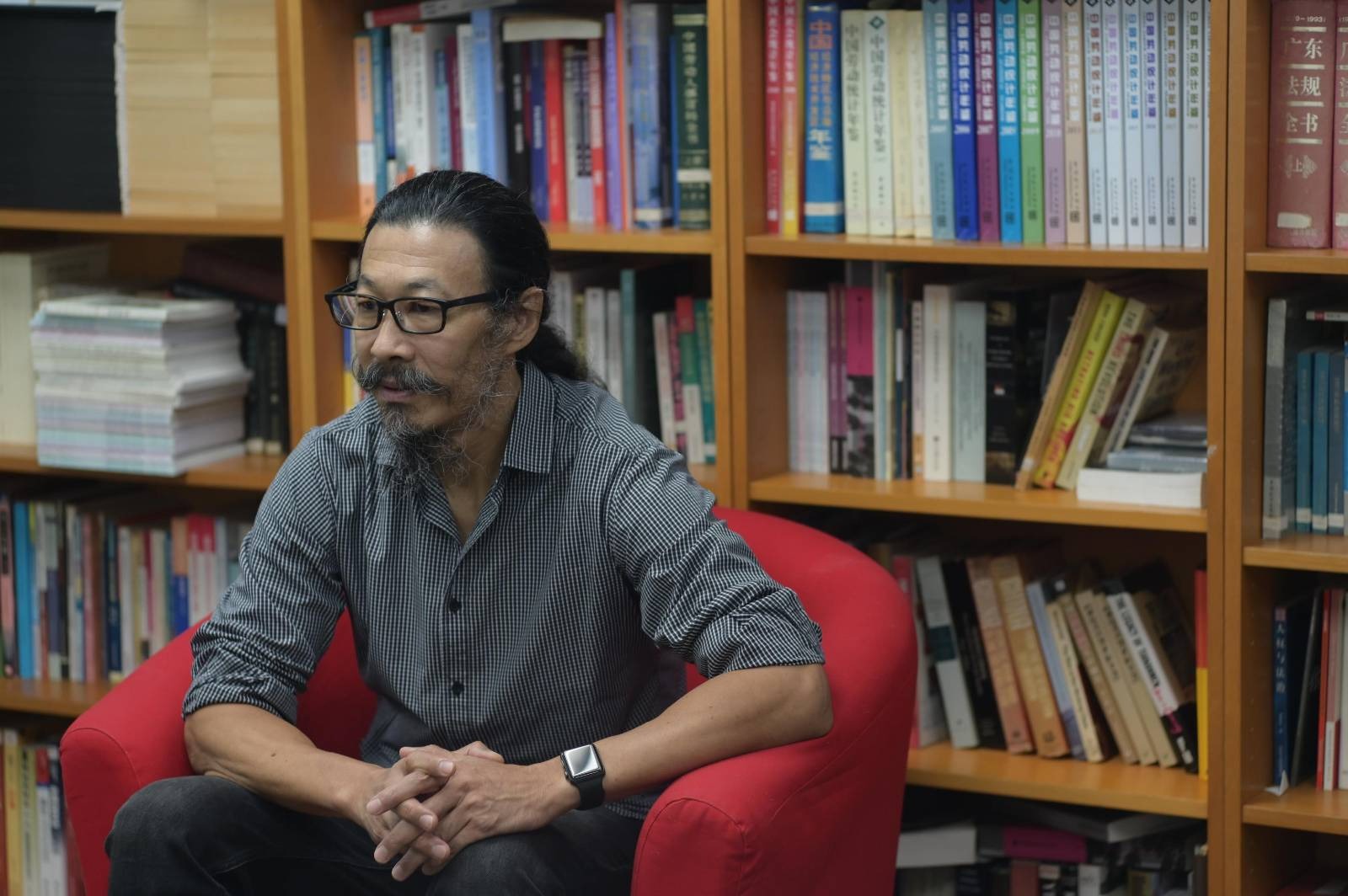 Pictured: CLB Executive Director Han Dongfang
Take, for example, the construction workers who built the "miracle" of the Huoshenshan and Leishenshan hospitals in Wuhan in early 2020. These facilities were constructed from the ground up in just ten days to isolate and treat those who contracted Covid-19 at the initial epicentre. 
The CCTV was live broadcasting the China miracle, but those making the miracle, no one sees them, no one cares. No one asks these questions. What CLB focuses on is those people who make that work happen.
~Han Dongfang
Those construction workers reported wage arrears in mid-March. But the reality is that wage arrears in the construction industry have made up the plurality of incidents collected in our CLB Strike Map for the past ten years.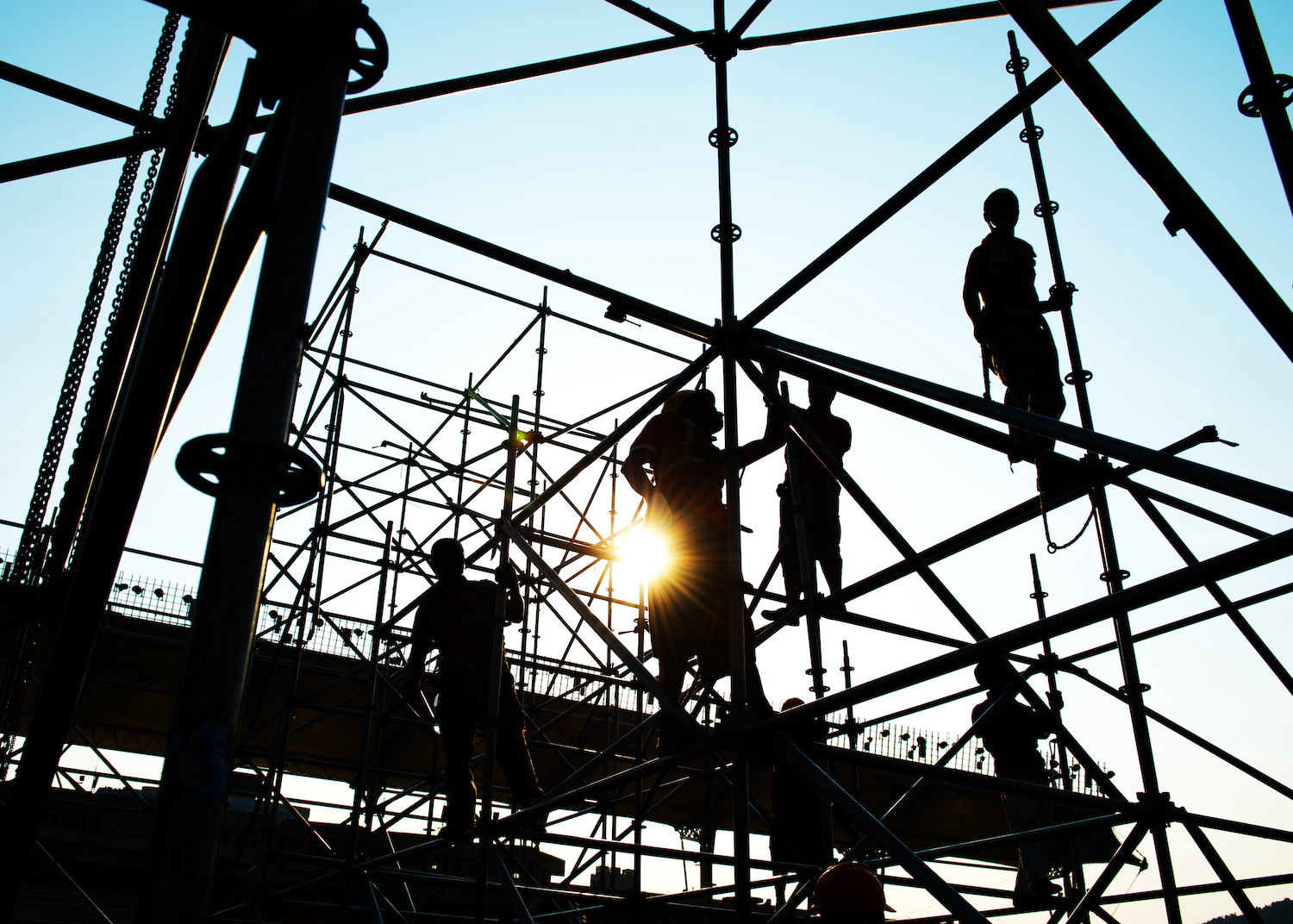 Photograph: hxdbzxy / Shutterstock.com
"Their whole family depends on their hard labour. They do the hard work, and they don't get what's supposed to be enough to feed the family," said Han, of the Wuhan construction workers. But this statement applies to millions of workers across China trying to make ends meet and facing labour rights violations and little meaningful recourse: 
Even during normal times before Covid, construction workers work for nine months but get paid for only 5-6 months. Then they're running after subcontractors and they go to the government, and the government blames workers for not paying attention to their rights.
~Han Dongfang
A Brief History of the Pandemic for Workers
Even as the annual Two Sessions were postponed to May 2020 and the plight of China's more than 600 million vulnerable workers earning less than 1,000 yuan per month were highlighted by Premier Li Keqiang, China's unemployment rate was rising, and workers of all social and class backgrounds were feeling the effects. 
2021 seemed to be a new normal, until the Nanjing Airport Covid-19 outbreak. That outbreak in the summer months was entirely preventable by adequate workplace health and safety measures, but CLB found that the airport trade union and local union shirked all responsibility and blamed an outsourced company that they claim didn't fall under the union's purview. 
The December 2021 outbreak in Xi'an was likewise caused by unsafe working conditions. The cleaning staff at a quarantine facility were undertrained, underpaid and overworked. Without proper labour protections and union representation, health and safety measures were breached and the virus spread into the community.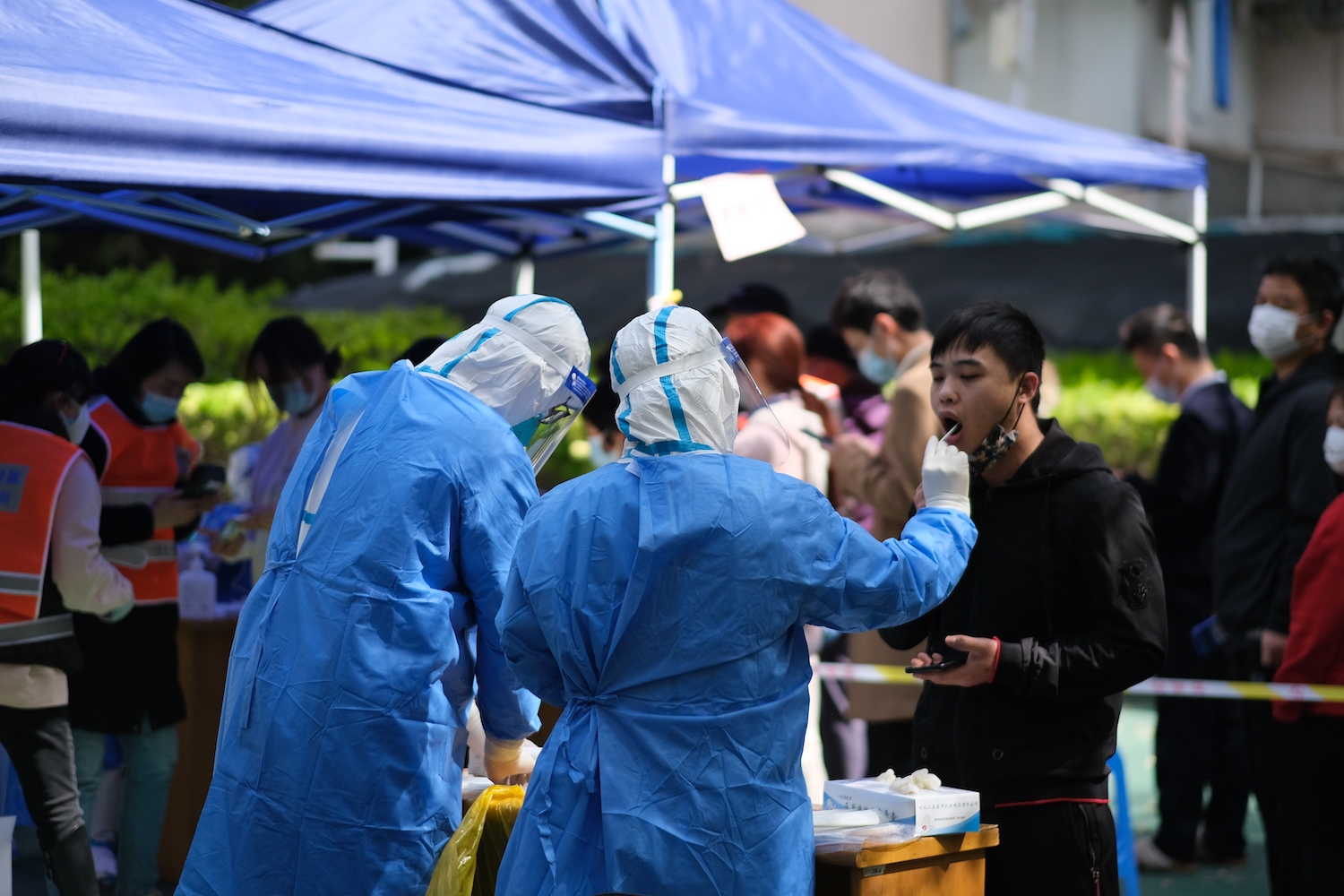 Photograph: RobertWay / Shutterstock.com
And 2022 was the year of lockdowns across China, in which CLB continuously documented the immense struggles of workers, from food delivery riders to construction workers to truck drivers to medical personnel. Even China's pandemic prevention personnel dressed in all-white PPE were not immune to the pernicious "virus" of wage arrears. 
In late October, when Foxconn workers fled the iPhone factory in Zhengzhou fearing contracting Covid-19 under the factory's improperly administered closed-loop management system, and in early November when a wave of newly-hired Foxconn workers protested for days on end in the same factory, we cannot say that we were surprised. 
The social pressure is spreading and growing. Three years under lockdown. How will people survive? Workers who don't work one day won't have income, and their family depends on that. This nonsense really makes both businesses and workers as the losers.
~Han Dongfang
Long-standing labour issues, new public health response
The reality is that the underlying labour problems for China's workers have only been highlighted and exacerbated under the conditions of the pandemic and the authorities' prevention policies. 
As we expound upon in excruciating detail in our March 2022 report, Reimagining Workers' Rights in China, the landscape for workers' rights has dramatically changed since ten years ago, but workers are no closer to being paid in full and on time, to having safe workplaces, or to having adequate representation for their loud and clear voices.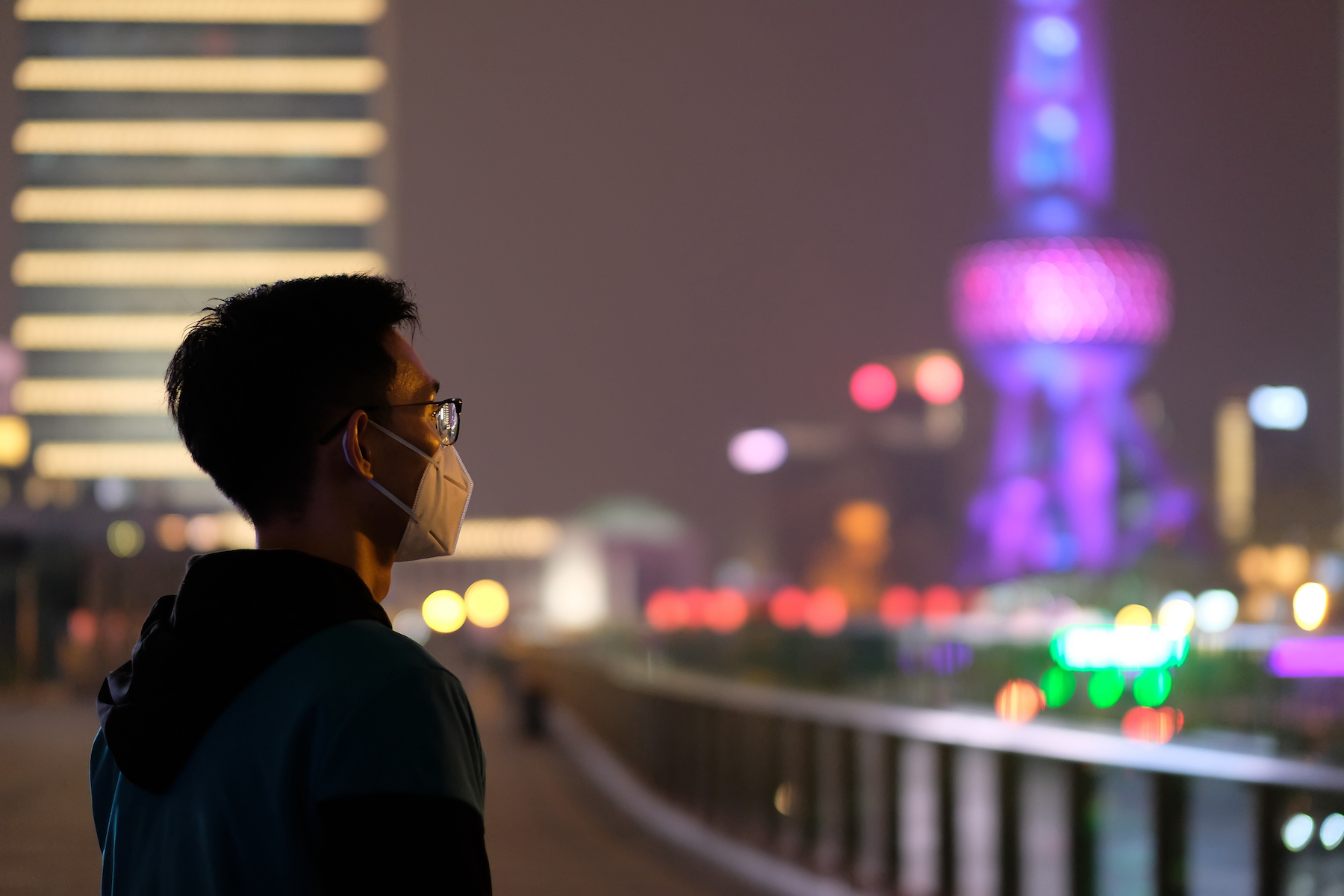 Photograph: RobertWay / Shutterstock.com
The pandemic has been a major test for China's official trade union, the All-China Federation of Trade Unions. But instead of representing workers' pressing needs under the pandemic and lockdowns, union officials across the country have been continuously dispatched away from the union office, donning PPE, scanning health codes and facilitating deliveries to residences in lockdown. They call this their "frontline work," but CLB reminds them of their true mandate to represent frontline workers risking their lives and health every day to make ends meet.  
I'm constantly talking to the trade union, asking if they did anything before, if they will do anything after. All of these conversations conclude with one point: no one wants to act. But union reform cannot become a slogan only. 
~Han Dongfang
As the Zero Covid policy is lifted and workers face new pressures on the backdrop of repeating patterns of labour rights disputes, will the union continue to pass blame and let workers down?  
There is a way out. At least from the labour side, it's the trade union. If China's workers are properly represented by the union, if the union listens to its so-called 200 million members, then 200 million families are happier. This country may be able to be settled without a dramatic, repeating history. It's still possible, I believe.
~Han Dongfang

For more CLB analysis of China's workers under the pandemic, browse our Coronavirus topic page.