Coal, steel workers oppose raw deals in capacity reduction
Wuhan steel workers arrested for protesting unfair compensation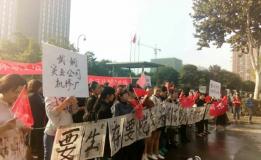 Hundreds of workers at the state-owned Wuhan Iron and Steel Corporation (WISCO) gathered at company headquarters in Wuhan, Hubei on 17 October to protest low rates of compensation for layoffs. Protest actions lasted throughout the day, and several workers were arrested by police. 
Reports late last year warned that Wuhan Steel was preparing to layoff thousands of workers, though there were no apparent signs of workers protest until October. 
Word of protest at the prominent company spread quickly among netizens, and quickly became subject to both censorship and exaggeration; one netizen was arrested for spreading footage of a riot, claiming it to be police repression of workers protesting layoffs.
Hundreds of miners demand fair treatment in Liaoning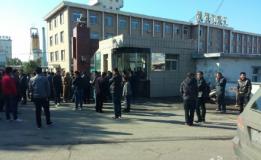 Months of protests against unfair capacity reduction efforts reached a new heights in early October for miners at Qinghemen mine in Fuxin, Liaoning.
For months the company had used various methods to force workers to leave voluntarily, from putting them on unpaid leave to pressuring them into early retirement. Finally when the company proposed to buy them out at a reduced rate, workers raised their discontent in a workers congress in September. When no solution was reached, hundreds of workers marched to a local government building to demand proper compensation for layoffs.
One worker remarked, "We have no problem with early retirement and buyouts, (…) we just want standard compensation."