The former chair of state-owned telecom giant ZTE's corporate trade union, He Xuemei, has been sentenced to 20 years in jail for embezzlement and fraudulent fundraising, Caixin reported last week. 
He illegally raised over 2.1 billion yuan in funds from more than 8,000 of the company's employees, and 899 million yuan remains unreturned. Several of her subordinates were also found guilty by the Guangdong Higher People's Court of misappropriating funds and illegally raising funds from company employees.
The court said He, who joined ZTE in 1998, encouraged employees to invest in wealth management products promising low risk and high returns, and took advantage of her position to instruct her subordinates to make expenses claims and settlements in the name of workers. About 3.1 million yuan was siphoned off for her personal use, without obtaining board approval or consent from other directors. 
He was detained in 2017, likely a casualty of a widespread anti-corruption effort initiated under China's paramount leader Xi Jinping, and she has been held in a Shenzhen detention centre since. 
Not only did He directly defraud ZTE employees, but during her tenure as trade union chair at ZTE, and afterwards, workers were forced to endure low pay, long working hours and abusive management practices.
The pressure on workers became more intense after ZTE was sanctioned during the Sino-U.S. trade war by the Trump administration in 2018. In anonymous online posts, staff claimed that ZTE has been under intense financial pressure following fines and a U.S. export ban. Workers at the bottom of the company's pyramid suffered the most.
Just one month after the outbreak of the Covid-19 pandemic in China, management expected employees to stop working remotely and return to the office. They were also forced to work overtime on Saturdays to make up for losses in efficiency during the period in which remote work was allowed. Management also expected employees to work over the national holiday in May last year but did not pay them overtime. 
He Xuemei's embezzlement was not an isolated case of management defrauding workers in the 2010s. In 2013, ZTE offered its workers in Nanjing cheap housing, built with local government support, as an incentive to stay with the company despite low salaries.
By 2019, when it became clear that the company was not going to follow through, workers staged protests outside the company. In one post, a worker said, "From 2013 to now, we've gone from complete trust to complete disappointment. In these six years, we've missed a golden opportunity to buy apartments, and paid with our best years of our lives."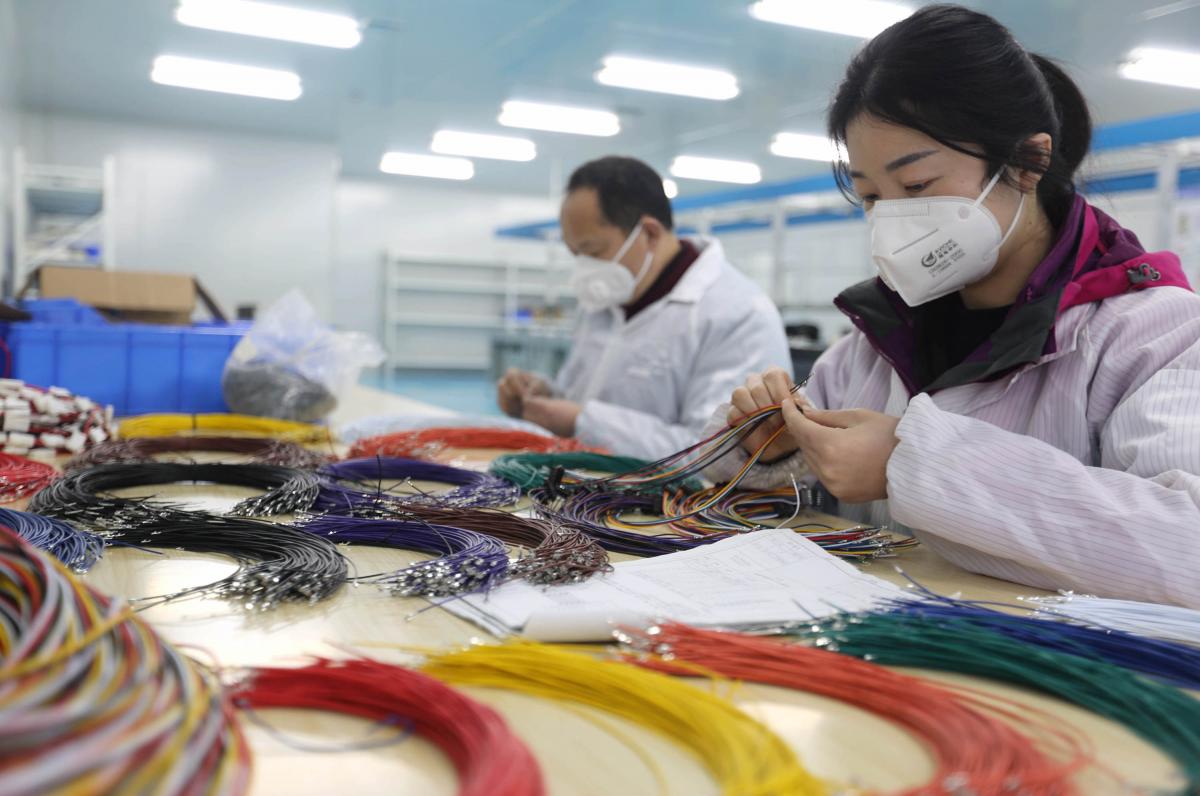 And it is not just ZTE's while-collar employees who have been exploited. ZTE cell phone factory workers in Xi'an went on strike in October 2015 to protest excessive overtime. One employee reported that he worked 60 to 100 hours of overtime each month and still only received a salary of 2,100 to 2,700 yuan per month. Employees were expected to work over the Mid-Autumn Festival, a national holiday, he added. 
As CLB reported last month, electronics factory workers across China are still expected to work excessively long hours for minimal pay. Since January 2020, CLB's Strike Map has recorded 23 strikes and protests by workers in the electronics sector, primarily over wage arrears.
In one of the more high-profile protests, thousands of temporary workers staged a mass protest outside the Pegatron factory in Shanghai on 19 December, after managers at the Taiwan-owned electronics company ordered them to relocate to another facility in Kunshan.
Police were called to the scene and scuffles broke out before managers finally agreed to revise the relocation policy and let workers keep their promised benefits without having to relocate.