Couriers with logistics giant YTO Express (圆通速递) have staged multiple protests in cities across China after the company announced the "reorganisation" of its high-end business service OTP Express (承诺达) earlier this month.
Workers at several OTP Express stations were told that they would have to either resign or transfer to a position in YTO's core business, also known as the A-network, a move that would almost certainly result in a lower income.
The first collective protest took place in Beijing on 12 October. The following day, OTP employees in Chongqing posted videos online showing a group of workers threatening to jump off the company building. This was followed by protest actions in Shanghai, Guangzhou, Xi'an, Wuhan and Nanjing. See CLB's Strike Map for more details of each protest.
Many protesters said they had joined OTP's so-called B-Network from YTO's A-network soon after the company was set up in October 2018 because they were promised higher pay and better working conditions. One employee told reporters that he joined the B-network in November last year full of hope after being offered a new vehicle and new opportunities. His initial salary was between 8,000 and 9,000 yuan per month, based on delivering 1,500 packages, well above the industry average.
He refused to be reassigned to the A-network because there was no guaranteed minimum income and the salary was based only on the number of packages delivered. If he accepted "voluntary redundancy," on the other hand, he would not get any compensation. As such, the workers demanded that the company formally dissolve their labour relationship and pay the compensation required by law.
Workers in Chongqing said anger had been building up for months after OTP began lowering their pay. One driver said his salary had already been cut in half to just 2,500 yuan a month. Bonuses were cut while work pressure increased. One driver said that he was on the road constantly for a month without a break. Other employees suddenly found that their long-service record had been reduced to zero.
The final straw for OTP workers in Chongqing came on 8 October when they were reportedly told that the company was closing down and that their basic salary and benefits would be eliminated.
OTP was intended to be a high-end, same city, instant delivery service for business customers. It expanded rapidly into 92 cities but, according to mainland media reports, the company failed to live up to its own hype and lost more than 100 million yuan in its first year of business. Observers were not surprised when the network suddenly disbanded this month.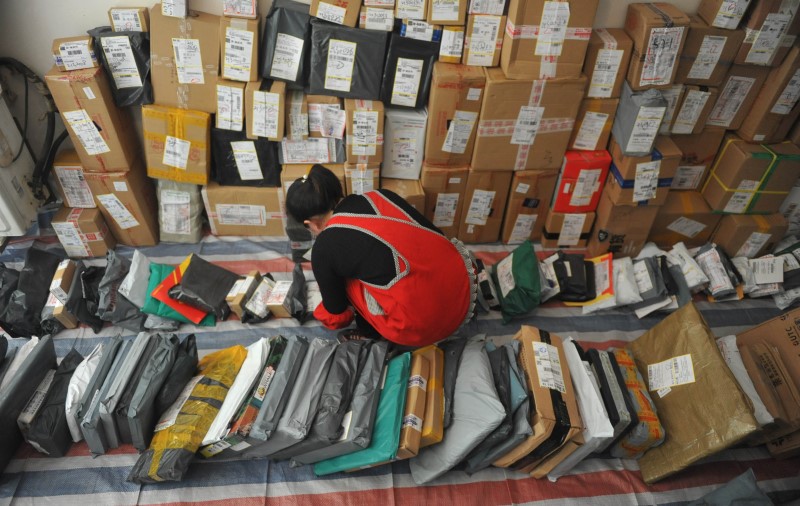 Competition in China's express delivery business is very intense with each of the major companies trying to achieve market dominance. Several smaller companies have already fallen by the wayside, leaving thousands of workers without a job. For example, Rufengda Express (如风达快递) collapsed in March this year after reportedly owing 70 million yuan in debts, leading to several protests by workers in Beijing, Shanghai and Xi'an over layoffs, wage arrears and social insurance.