Hundreds of workers at Canon's digital camera factory in Zhuhai are set to lose their jobs and are locked in negotiations with management after the company suddenly announced closure of the plant. The district government is reportedly seeking reemployment options for the 874 workers. 
Canon's plant in Zhuhai, located on the coast of China's southern Guangdong province, announced it would close its doors on 19 January after 32 years of operations. The Japanese-owned company blamed the decision to close the plant on the pandemic and low demand for their digital camera products. 
Workers reportedly demanded the healthy sum of 2.8 times their average monthly salary for each year of service. On Sunday, management released an offer of one month's pay for each year of service, the legal minimum for severance pay, plus an array of smaller forms of compensation based on years of employment at the company.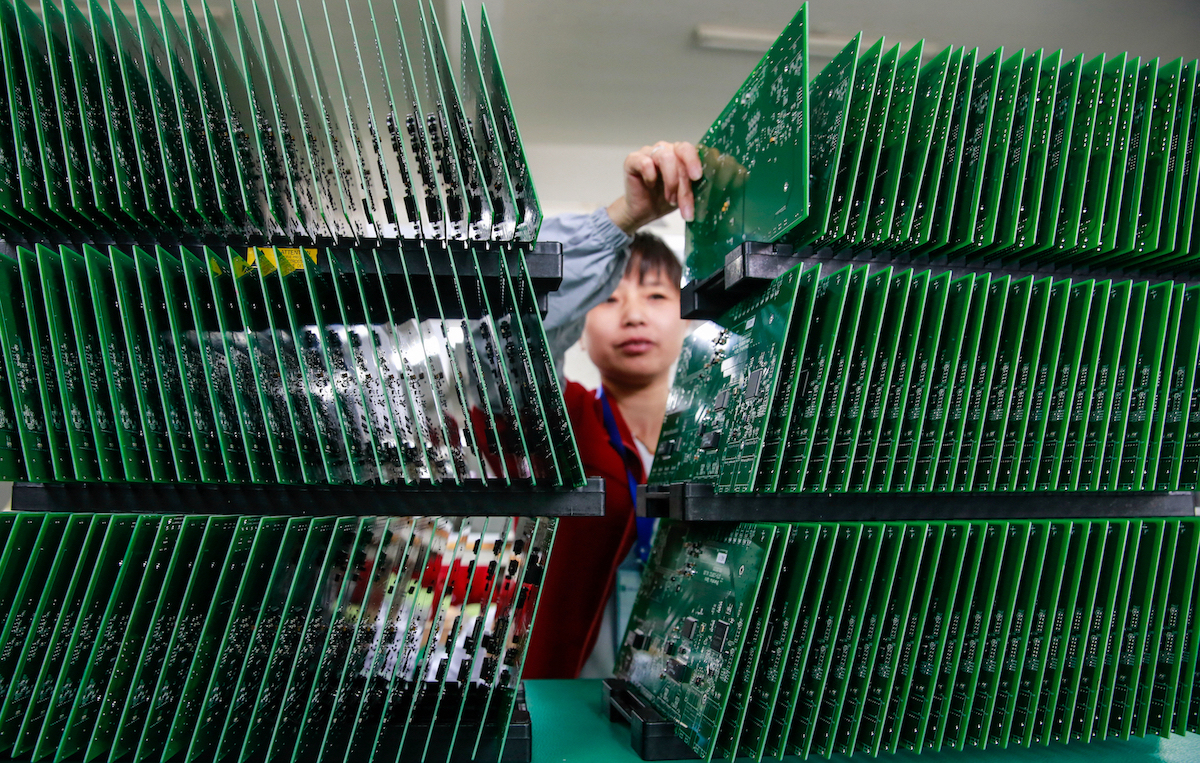 Photograph: humphery / Shutterstock.com
The company had said that the ACFTU-affiliated enterprise trade union at Canon Zhuhai and the workers would be involved in drawing up the compensation plan, and the Zhuhai Gaoxin district government is reportedly monitoring the negotiations, according to Yicai News. 
But it is unclear where negotiations stand, and there are no signs yet of collective action by workers over severance talks, which are known to become volatile. Canon Zhuhai is no stranger to worker actions. Hundreds of workers went on strike in 2010 to protest company changes in their pay structure.
Canon Zhuhai was established in 1990 with just 100 workers and grew to employ more than 10,000 workers by 2011, domestic media investigations show. But the rise of smart phones with cameras has slowly eaten into the digital camera market. 
In 2012, Canon Zhuhai produced 10.9 million digital cameras and employed some 8,000 workers, according to company reports. By 2020, digital camera production fell to 1.03 million units, and the company employed just over 1,300. 
Canon's closure in Zhuhai follows several years of Japanese camera and electronics makers completely withdrawing production from China, from Nikon's closure of its Wuxi facility in 2017, to Olympus' closure of its Shenzhen facility in 2018, both citing the shrinking of the global digital camera market. Canon still operates facilities in Suzhou and other cities in China that produce office equipment. 
Canon's local suppliers and others with knowledge of the Zhuhai factory's situation have reported that pay has remained stagnant for years, in addition to the frequent layoffs. 
Sources also raised concerns about the plight of the factory's older workers. "Now, Canon's employees are like laid-off employees from state-owned enterprises. It's easy for young, regular workers to find jobs, but for those who have been here ten or even thirty years, it's hard to say," said one local Canon factory supplier who spoke to a domestic media outlet. 
According to China's Labour Contract Law, workers are entitled to severance at the minimum rate of one month's pay for each year worked at the company. However, negotiations are subject to the agreement of both workers and employers, and workers often push for better packages. In 2021, several notable strikes and protests occurred in China's declining manufacturing sector over factory closures or relocations, according to China Labour Bulletin's Strike Map. 
Over the last two decades, China's factory districts saw waves of factory closures and relocations, inspiring some successful and dramatic struggles for workers' rights. China's once-vibrant network of labour organizations had helped workers organize in the face of closures, and - in the absence of representative workplace unions - helped employees and employers come to mutually agreeable solutions to difficult economic problems.
Some media commentary and reactions from the public expressed that Canon's offer was generous and above the average compensation level of typical domestic companies. The Sunday offer includes "special compensation" of an extra month's pay for each year worked at the company after 2008, calculated at even higher rates for more senior workers. Workers would also receive 1,000 yuan for tickets to travel home for the upcoming Lunar New Year. These and other similar benefits are in addition to the one month of pay for every year of service.
If Canon workers are satisfied with management's offer, it won't be to the credit of the company's enterprise union, which does not have a strong foundation for representing workers. The Canon Zhuhai union has no less than nine internal branches, dedicated to promoting "a variety of cultural and sporting activities for employees," hosting worker clubs in photography, yoga and other activities. 
In parallel, the enterprise union at Canon's Suzhou factory held an event on 17 January to distribute Lunar New Year gifts to workers. A union truly concerned with representing workers' interests might rather express alarm, sympathy, or simple solidarity with hundreds of other Canon workers facing devastating layoffs. 
Workers being laid off from Canon Zhuhai may be forced to take what they can get in this difficult case, and - in the absence of a representative union that is willing to fight for a better deal for its members - it will be in the hands of workers themselves to decide.