The Shenzhen government is in the process of amending its Employee Wage Payment Regulations (员工工资支付条例) for the first time since they were introduced 17 years ago.
Shenzhen was given a special license by the central government in October last year to develop new forms of labour relations that conform more closely to emerging industries' needs as part of a pilot project for future urban reform in China.
Under draft regulations discussed by the Shenzhen Municipal People's Congress on 27 May, workers employed on an irregular work hours basis will no longer be entitled to 300 percent overtime payments on statutory holidays. Also, employers can delay wage payments for up to a month, and the minimum wage will only be adjusted every three years rather than two.
The revisions will weaken labour protections and benefits for embattled workers in the city, and essentially legitimise what have become increasingly common practices for employers seeking to reduce costs and adopt flexible working arrangements.
The municipal government has promoted flexible working hours and fewer restrictions on hiring and firing in order to stimulate economic growth and reduce the burden on small and medium-sized enterprises in the city.
Officials have argued that, due to the economic slowdown and the impact of the Covid-19 pandemic in particular, there is an urgent need to support the private sector, stabilise the economy, and "eliminate defects in the system that hinder labour mobility."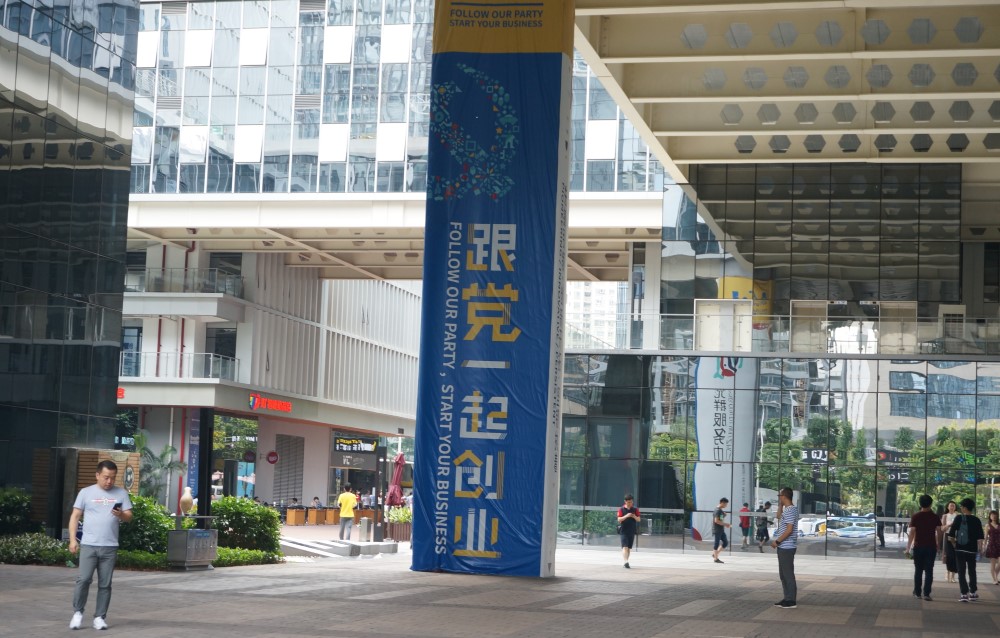 Party-led entrepreneurialism in Shenzhen's hi-tech district
The revised regulations will likely aid employers in legal disputes with employees over bonus and wage payments. From now on, if wages are not specifically stated in an employment contract, payment should be made based on the average wage in the city during the previous year. Annual bonus payments will henceforth only be made according to employment contract specifications.
By adjusting the statutory minimum wage only every three years, Shenzhen is following the lead of the Guangdong provincial government, which switched to triennial adjustments in the late 2010s in a bid to stem the outflow of business from the province. 
Until recently, Shenzhen had raised the minimum wage every one or two years and competed with Shanghai for the highest minimum wage level in China. However, the last adjustment was made in August 2018, when the monthly minimum wage was raised from 2,130 yuan to 2,200 yuan. Shanghai's minimum wage is now 2,480 yuan per month.
It is almost impossible to live in Shenzhen on a wage of just 2,200 yuan per month. The average wage in the city last year was 7,825 yuan per month, according to the municipal human resources and social security bureau, nearly four times higher than the minimum wage. Further delaying the minimum wage increase will place even greater pressure on the poorest paid workers.
In addition to low pay, workers across all sectors have to contend with wage arrears, arbitrary pay cuts and contractual changes. So far this year, CLB's Strike Map has recorded collective protests by construction workers over wage arrears, strikes by couriers, food delivery workers and workers at an electronics factory, and demonstrations by taxi drivers demanding release from their onerous contracts.
Many other workers, who did not resort to collective action, posted their grievances related to wage arrears and contract disputes on social media in the hope of government intervention.