Beijing-based educational company Doushen was still reassuring its teachers through the beginning of June this year that forthcoming rules limiting after-school tutoring would not affect its business.
Then, on 23 June, teachers were told they were not to report for duty effective 25 June. The Shenzhen-listed company announced plans to halve the number of its brick and mortar training schools to 42.
Teachers across the country suddenly found themselves out of a job and owed substantial wages in arrears by Doushen.  In response, several hundred teachers established a WeChat group to discuss how to get compensation from the company.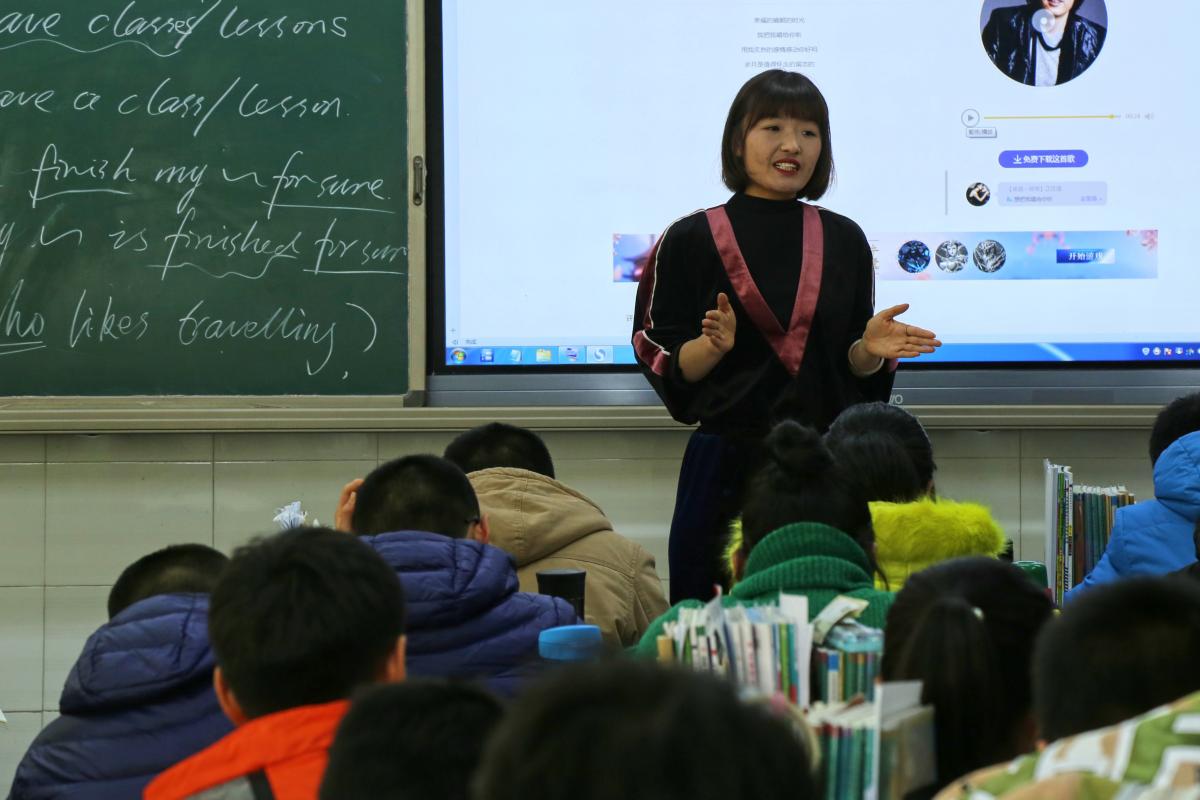 One of those teachers, who asked to be attributed under the name Gouxin, was among those who filed a labour arbitration case against Doushen for unlawful termination of labour contracts. She has yet to receive her salary for the months of May through to July.
Teachers at her school, located in a major city, are paid anywhere between 10,000 yuan to 30,000 yuan per month. If Gouxin wins the case, based on penalty clauses in the Labour Contract Law for unlawful termination of employment, she should receive up to seven months' salary.
However, a lot of teachers won't be receiving their rightful compensation. Doushen has allegedly whittled down the compensation figures through a mixture of coercion, false promises, and exploiting loopholes in the labour arbitration process.
For example, the applicant must serve the respondent company at its registered address. Doushen changed its registered address and telephone number, preventing teachers from properly filing the documents. The only other service option is to post the documents on a public online platform for two months. Only then can the case proceed.
Doushen also withheld release letters for employees who had not tendered their resignations, making it difficult for them to secure other jobs. The company promised to pay salaries to teachers who agreed to resign and drop the arbitration case. Most teachers agreed, because they had bills to pay.
The company eventually paid salaries to a few teachers who dropped the case, but not all of them. Doushen's human resources deputy director goes by the name Mulan. According to Gouxin, she "does the most disgusting things under the name of a hero." She claimed that there was nothing the company could do and stopped replying to Gouxin's messages.
Gouxin remains one of the few teachers who continue to pursue arbitration. She acknowledges that she has the financial security to do so, which many do not. She has some savings and managed to find a new job at a public school that didn't need a letter of release.
As a public school teacher, she continues to feel the effects of China's education reforms. Without after-school classes, it's fallen on public school teachers to stay behind for another two hours to look after children after school. She now works close to twelve-hour days on a much lower salary than she was paid before.
Policy reforms have increased job insecurity for teachers in private tutoring, and have also revealed the flimsiness of labour protections. Teachers, like other workers, increasingly turn to social media in an attempt to whip up public support. When Doushen teachers took their case public on Weibo, the company promised to pay out within the week, but didn't actually do so.
In 2020, CLB's Strike Map recorded 22 protests by employees of education and training institutions, with 24 incidents already this year. However, CLB's Calls-for-Help Map recorded 43 individual online requests from those in the education sector this year, all of which involved companies in financial straits who weren't paying their employees. Though some schools such as those run by Gaotu and Bytedance have given employees compensation, there are many schools like Doushen that haven't.
Even if Gouxin wins the case, she's worried she won't get compensation. Enforcing any ruling may take another two months. Some of the company's top managers have since left to form a new company, Doushen Meiyu, hawking "moral education."
She suspects that the company is using the administrative delays to move its assets to that new company and will then declare bankruptcy, avoiding the responsibility to pay former staff. In the course of pursuing arbitration, she says, "I went from being full of confidence to feeling like I was powerless."