Threat to jump from government building in Dalian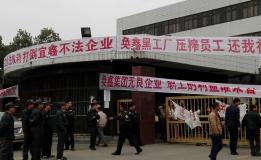 Kunshan autopart workers strike for New Year bonus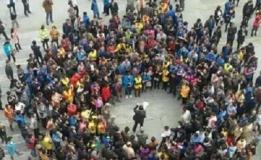 Workers at Gestamp auto parts factory in Kunshan went on strike with the holiday fast approaching.
Flyers were posted in the factory with a list of grievances, protesting lower New Year bonuses than other Gestamp factories throughout China in Chongqing, Dongguan and Shenyang. Workers complained of worsening conditions and an increasingly careless and hostile management in recent years. They opposed the elimination of family leave days, as well as new limits on overtime pay.
Kunshan Gestamp workers also went on strike late last year when upper management went on an expensive tour of Japan and announced an end to workers' high-temperature subsidies upon their return.