In this edition: Manufacturing sector experiences labour shortage during peak season; tech companies eliminate overtime pay for contractual workers; government circular signals possible pay cuts at financial sector SOEs; smaller cities unable to support local bus routes, leaving drivers unpaid; young lawyer takes own life in the face of harsh legal work culture; air conditioning installation accidents surge this summer.
Manufacturing sector experiences labour shortage during peak season
Production activities in China's manufacturing sector are concentrated in the second half of the calendar year, with higher demand for workers from June and July through the Lunar New Year. The head of the human resources department of an electronics manufacturer in a small city, who wished to remain anonymous, said that they faced competition from those in the Apple supply chain, which requires tens of thousands of workers during peak season. Because of the current labour shortage, the Apple suppliers will offer hourly wages of more than 30 yuan, meaning that workers could earn up to 9,000 yuan per month.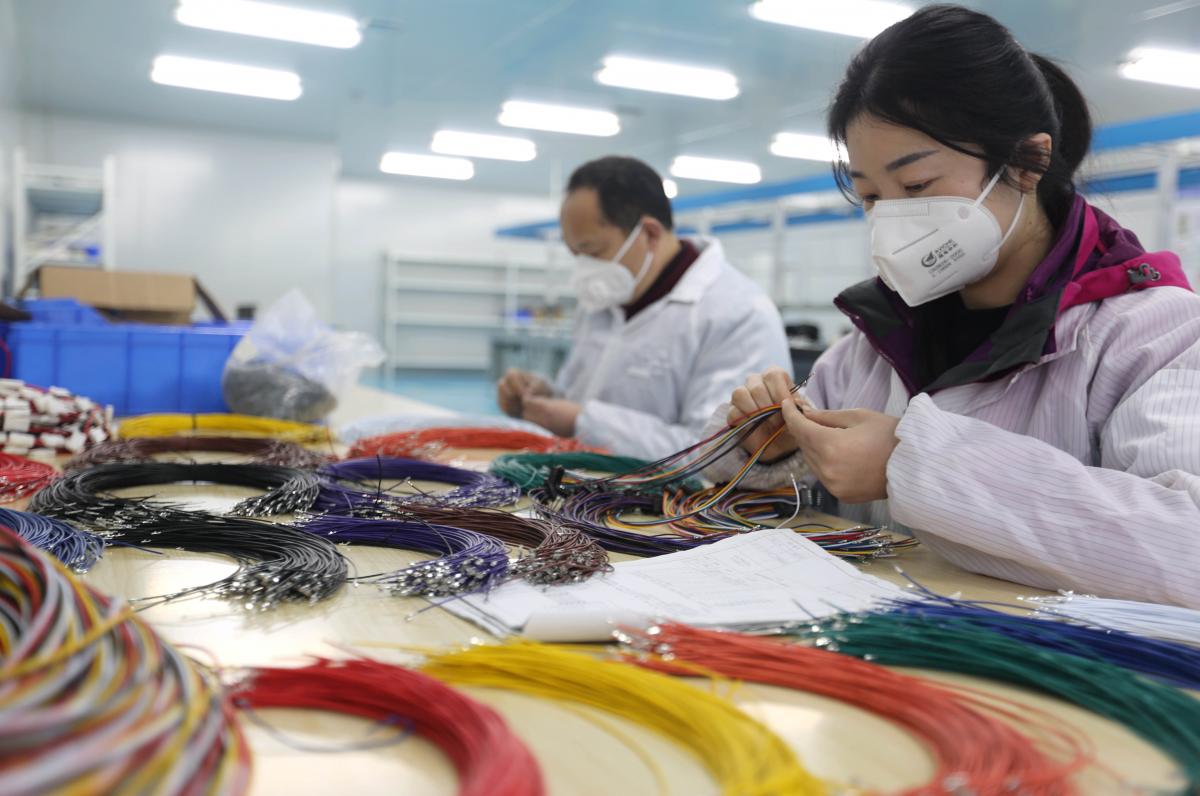 Despite this relatively high pay, many young people are reluctant to work in factories right now. According to a report by Guancha, young people prefer less monotonous work and more free time, and getting cheated by labour dispatchers is another common problem they cited. One worker was promised 7-8,000 yuan per month, which was immediately revised to 5-6,000 upon signing, and in reality, they only made 3,000. The Guancha report also cited data from the Ministry of Human Resources and Social Security, stating that by 2025, the shortage of manufacturing workers is projected to be close to 30 million, a shortage rate of 48 percent.
Tech companies eliminate overtime pay for contractual workers
China's internet technology industry has been on a downward spiral for the past two years, with companies continuing to "cut costs and increase efficiency." In a post shared on social media, the account "LatePost" documents how major internet companies have cut their expenses. Some have set office printer defaults to double-sided black and white, removed decorative foliage, reduced quality and supply of toilet paper and masks, changed canteen food options, and eliminated free snacks, among other changes. 
Internet companies have been cutting staff and shrinking their workforce rapidly this year. Contractual staff have been the hardest hit but have received the least attention. These workers make up a significant portion of tech companies' workers; for example, they comprise over half of Tencent's workforce. This type of outsourced staff relies on overtime pay to increase their incomes, but recently overtime pay has been abolished and replaced with compensatory leave.
Government circular signals possible pay cuts at financial sector SOEs
China's Ministry of Finance issued a circular to state-owned financial enterprises, requiring them to control their budgets and distribute their incomes more evenly toward ordinary employees. The circular stresses the need for transparency in salary and other expenses, and asks that senior managers defer performance pay. The circular has raised questions over whether a general pay cut will be implemented. Some sources have noted that some financial institutions have reduced overall labour costs, including by cutting staff and reducing bonuses for regular employees. 
Although jobs in the finance industry have the potential to be highly compensated, ordinary employees in the sector have relatively low wages. For example, a worker at a branch of a state-owned bank in a coastal city reported a base salary of less than 3,000 yuan per month, and these types of employees rely on performance-based income to make ends meet. The bank's asset quality had declined under the pandemic and staff performance income had been affected, with gross monthly income hovering at 3,000 to 4,000 yuan for several years.
Smaller cities unable to support local bus routes, leaving drivers unpaid
The issue of unpaid bus driver wages in small and medium-sized cities across the country has become prevalent. In July and August, many cities in China struggled with their budgets, leading to unpaid wages of bus drivers. Some bus companies are rumoured to be planning to suspend operations in cities in Guangdong, Hunan, Henan, and Gansu provinces. For example, in Lanzhou in Gansu province, bus companies had their workers take out loans for the company to pay salaries. The company had already incurred a debt of 3.9 billion yuan and was barred from applying for additional loans.
The financial situation for bus companies has gotten worse since the pandemic, especially in smaller cities with limited financial resources. Residents have changed their travel patterns, not to mention the impact of city-wide lockdowns. CLB previously reported on the problem of unpaid bus driver wages in Pingdingshan and Zhumadian in Henan province, and in some places, the rising problem of unpaid wages at bus companies started as early as 2020. Some unpaid drivers have resorted to taking on part-time jobs after work, such as chauffeuring, delivering goods and even starting micro-businesses.
Young lawyer takes own life in the face of harsh legal work culture
On 30 August, a 27-year-old lawyer named Chao Jie took his own life after being dismissed from his employment in his second year working at a boutique law firm. Lawyer Chao was dismissed for violating regulations on storing client information, but his supervisors had approved the method for the urgent matter involved. According to professional conduct rules, when a lawyer is fired for cause, they are not entitled to severance or other compensation, and the incident is permanently recorded in the lawyer's record. 
Lawyer Chao had a sparkling resume, and his case instigated online discussion about the flipside of the high-salary profession: it is a high-pressure environment, with lawyers being on call at all times, working intense hours to meet client demands, and being subject to strict management within the firm. 
This type of work pressure also extends to interns or trainees at law firms. Lawyers can only obtain a licence after a full year of training, and if they change firms midway through the process, they cannot carry over their training time. Trainee lawyers are poorly paid and may even have to pay fees for fulfilling the professional requirement. A "black book" circulating online documents the experiences of legal trainees across the country. Some employment challenges listed in the book include colleagues "cursing and being emotionally unstable," "asking interns to work late, saying that they should sleep at 3:00 and wake up at 7:00 every day," and "asking female lawyers to drink with clients."
Air conditioning installation accidents surge this summer
Demand for air conditioners in the extremely hot summer weather this year has led to an unusual uptick in accidents involving workers installing these appliances. Lack of proper safety equipment also contributes to the increase.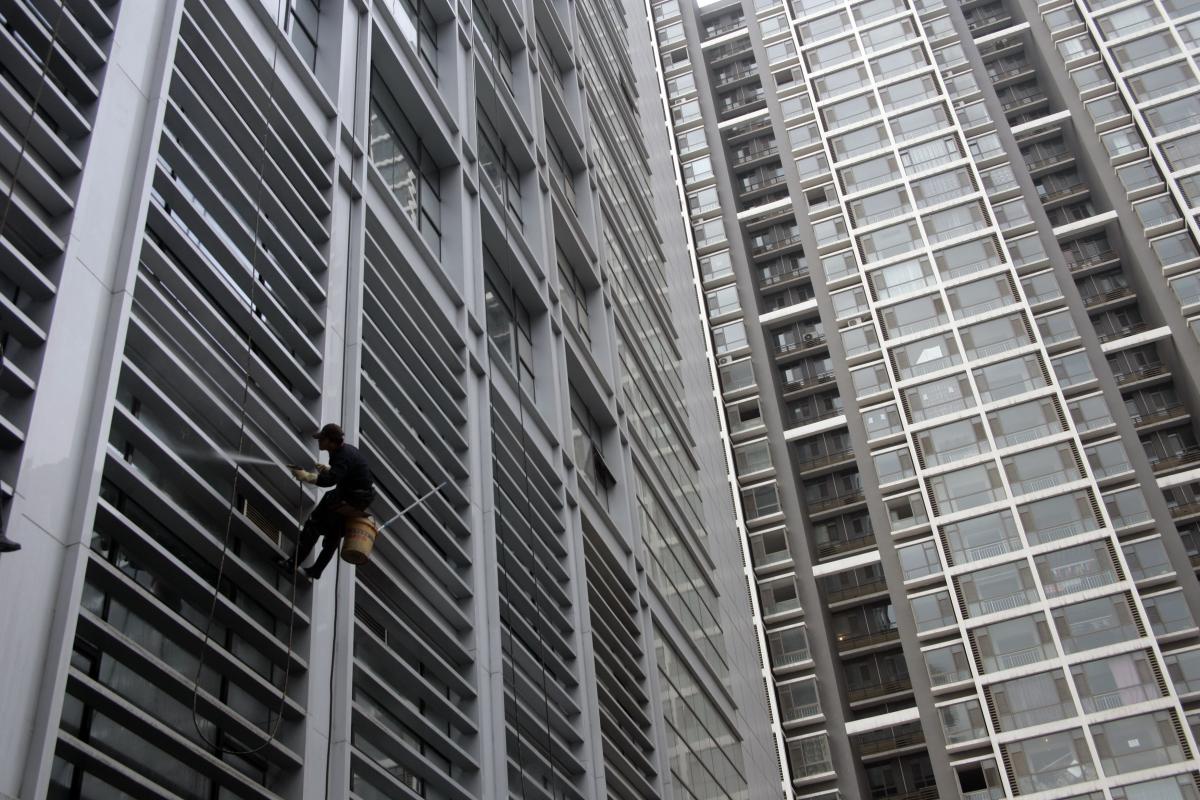 According to a report by the WeChat account "Positive Connections," an insurance professional recounted receiving over 100 accident claims in the past three months, most of which involved workers falling from heights and not wearing safety belts. An air conditioning installer said companies selling the products outsource installations, and that the outsourcing companies do not provide safety belts to their workers. In fact, workers have to pay for the safety belts themselves, and the belts are uncomfortable to wear in the hot weather, leading workers to take the risk of working without them. In addition, these workers are at high risk of illness and death from working outside in the high temperatures, with several such deaths recorded recently. 

CLB's August 2022 labour news roundup is available here.