Veteran labour leader Lee Cheuk Yan was sentenced today to 12 months in jail for organising and taking part in an unauthorised assembly on 18 August 2019. Eight other prominent pro-democracy figures were also sentenced today during a high-profile district court hearing for their roles in that protest.
In addition, Lee was given a six-month sentence after pleading guilty to participating in a separate protest on 31 August 2019. In total, Lee will serve 14 months in jail after the judge specified that the sentences would run concurrently except for two months.
Although Lee pleaded guilty to one charge, he remained defiant. In a letter read out in court by his lawyer during an earlier hearing on 7 April 2021, Lee said:
"I plead guilty, but I have done no wrong in affirming the rights of people to peaceful procession, and I believe history will absolve me. I have no regret for standing up for the rights of the people."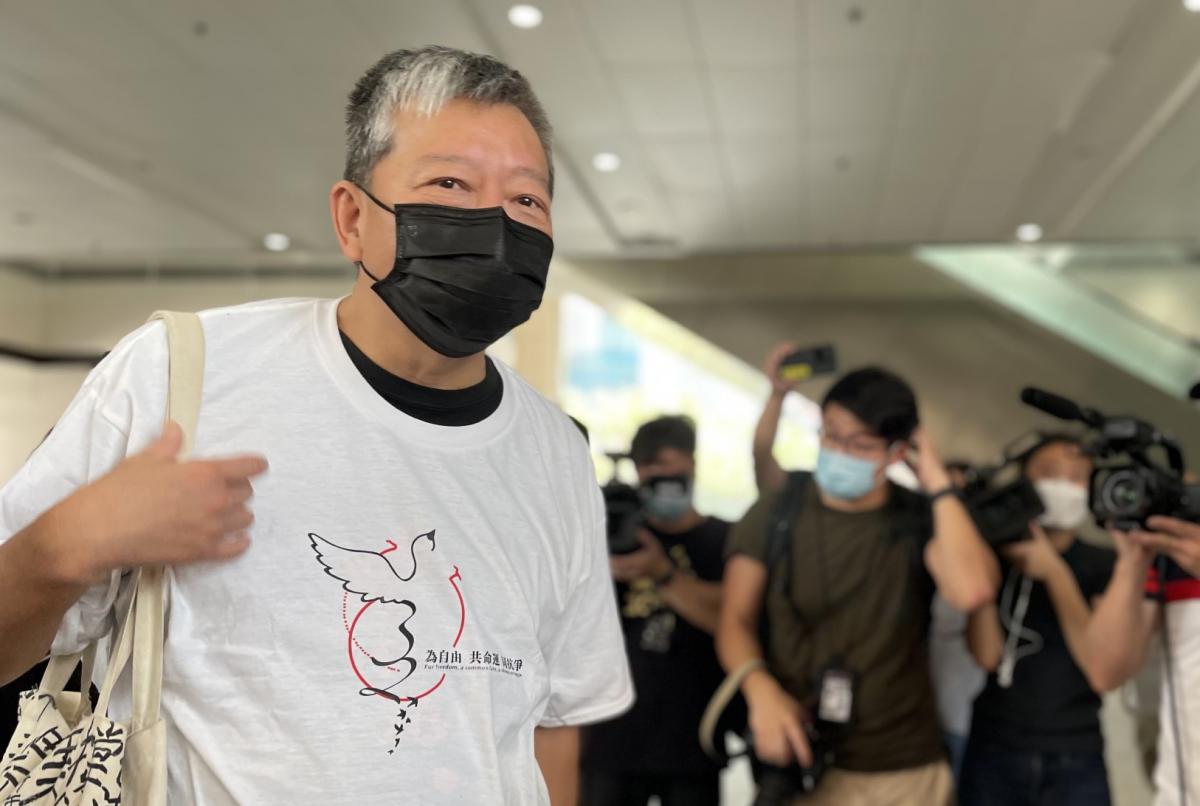 Photograph of Lee Cheuk Yan courtesy of the Hong Kong Conference of Trade Unions
China Labour Bulletin Executive Director Han Dongfang, who has known Lee since 1993, said:
"Freedom of expression and peaceful assembly are basic practices for the trade union movement. Lee did what a trade unionist anywhere in the world would do, and he is ready to accept the consequences of his action.

"As a trade union leader and a champion of democracy, Lee Cheuk Yan's extensive leadership in fighting for workers' economic and political rights has inspired many young people in Hong Kong. His sentence will certainly not weaken his fighting spirit. It will, on the contrary, encourage the younger generation to join the fight for a better life and justice in the city."
Lee, who currently serves as General Secretary of the Hong Kong Confederation of Trade Unions and the Vice Chairman of the Hong Kong Labour Party, has been at the forefront of the workers' movement in Hong Kong for more than three decades. 
As a legislative councillor, he was instrumental in ensuring the passage of Hong Kong's ground-breaking Employee's Rights to Representation, Consultation and Collective Bargaining Ordinance in June 1997. The ordinance, which would have greatly enhanced workers' rights in the territory, was immediately repealed by the Provisional Legislative Council following opposition from business leaders.
The other eight defendants also received sentences for organizing and participating in the unauthorised rally on 18 August. Media tycoon Jimmy Lai Chee-ying was also sentenced to 12 months' imprisonment. Leung Kwok-hung was given the longest sentence of 18 months. Cyd Ho Sau-lan was given an eight-month sentence and Au Nok-hin ten months. Margaret Ng Ngoi-yee and Albert Ho Chun-yan were both sentenced to 12 months (suspended for 24 months) and Martin Lee Chu-ming was given 11 months (suspended for 24 months). Leung Yiu-chung was given an eight-month sentence (suspended for 12 months).
Two other defendants received sentences for the 31 August rally. Jimmy Lai Chee-ying was given an eight month term, and Yeung Sum received eight months (suspended for 12 months). 
Apart from the 18 and 31 August cases, Lee Cheuk Yan still has charges pending related to two other unauthorised assemblies on 1 October 2019 and 4 June 2020.