For the first time in over a decade, none of China's provinces and regions announced a minimum wage increase this year, and several regions implemented an official minimum wage freeze.
Three provinces implemented minimum wage increases this year, but these adjustments had been determined by their respective governments in 2019, prior to the pandemic. Fujian increased its highest rate to 1,800 yuan per month on 1 January, Ningxia increased its highest rate to 1,660 yuan per month on 1 March, and Guangxi raised the overall monthly rate by 130 yuan on 1 March, bringing the highest rate to 1,810 yuan.
The municipal government of Beijing announced in July that, "based on the impact of the pandemic on the economy and society," the scheduled minimum wage adjustment would be put on hold and remain at 2,200 yuan per month this year. Shanghai, which has China's highest minimum wage of  2,480 yuan per month issued a similar notice in June. Shenzhen only announced in December that there would be no change in its 2,200 yuan month rate.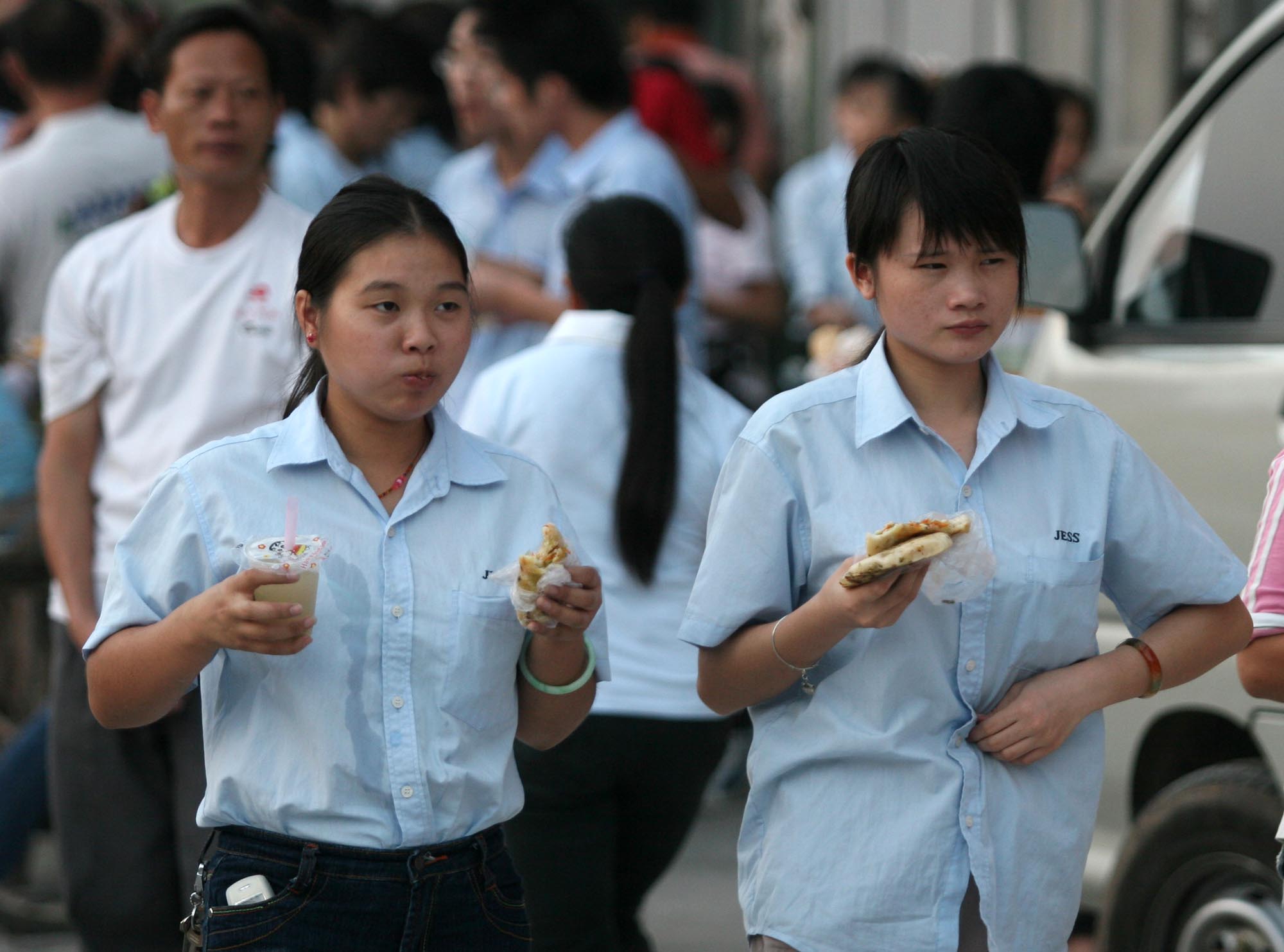 The last time there was a year-long hiatus in minimum wage adjustments was in the wake of the global financial crisis, when the Ministry of Human Resources and Social Security in November 2008 officially announced a temporary freeze on all minimum wage increases. 
There were no minimum wage increases throughout 2009, but as the economy recovered and inflation started to pick up again, workers across the country demanded commensurate pay raises. The eastern coastal province of Jiangsu announced a 12 percent increase in the minimum wage in February 2010, and by September, another 26 provinces and regions had followed suit.
Currently, inflation is still at a very low level, so there is no great pressure to raise the minimum wage. China's headline consumer price index actually fell into negative territory last month for the first time since 2009. 
Although very few worker protests have been specifically related to demands for higher pay so far this year, workers across the country have been protesting wage delays and pay cuts as enterprises either scale back production or go out of business entirely.
Unemployment appears to be stabilising. China's official urban unemployment rate dropped to 5.2 percent in November, the fourth consecutive monthly decline after the rate reached 6.0 percent in the first half of the year. However, youth unemployment remains at a relatively high level, and millions of workers are either under-employed or cannot earn sufficient pay to support themselves and their families. 
While the macro-economic outlook for both the manufacturing and service sectors appears to be brighter in 2021, there is no indication yet that China's workers will accrue any real benefit in the short term. If workers continue to suffer pay cuts and oppressive working conditions while business owners' profits increase next year, it is possible - and even likely - that China will see another round of strikes and protests similar to the wave that followed the Nanhai Honda strike in Guangdong in the summer of 2010.
For more information on the minimum wage system in China, please see our explainer on Employment and Wages.