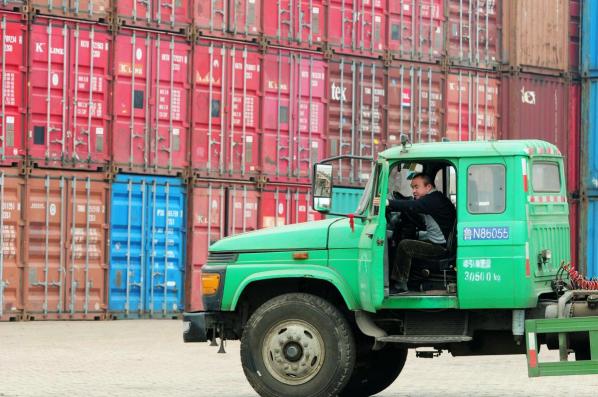 This month, we take a look at workers' struggles closer to home, in Hong Kong and the surrounding Pearl River Delta.
Following the strikes and protests by food delivery workers in mainland China, discussed in last month's newsletter, drivers in Hong Kong staged a protest outside the headquarters of Foodpanda, one of the city's three main delivery platforms, on 15 July.
The drivers demanded collective bargaining with Foodpanda management over a wide range of grievances that had hitherto been ignored by the company. Workers had five main demands: raise the base rate for delivering orders, install a complaint mechanism for order acceptance rates, halt unreasonable termination of staff contracts, end the cash-on-delivery system, and increase personal accident insurance coverage. 
After four hours of negotiations, management refused to agree to any demands or to hold another meeting. Foodpanda claims that its employment practices are common throughout the industry. But this is precisely the problem. Food delivery workers across the world, particularly in the Global South, face the same pressures and are taking collective action in response. In India, for example, drivers have effectively organised, but Hong Kong still lags behind, with only a loose coalition of activists who can organise limited protests.
The Hong Kong-Zhuhai-Macau Bridge is one of the most prestigious infrastructure projects in the Greater Bay Area. However, it has been beset by regular accidents, the most serious of which occurred last month, on 15 July. A highway tunnel linking to the bridge network, still under construction in Zhuhai, was suddenly inundated with water leaking from a reservoir above.
Fourteen workers were trapped more than one kilometre from the tunnel entrance. A massive rescue operation was launched, but progress was painfully slow and the workers were only reached seven days later; all 14 had died.
Another entirely avoidable tragedy occurred in nearby Shenzhen on 25 June. A 17-year-old vocational school student reportedly leapt to his death after being forced to work under gruelling conditions as part of a mandatory "internship." 
The student, surnamed Yu, was studying for a diploma in computing at Shiyan Hanjiang Technical School in the central province of Hubei. Along with more than 90 fellow students, Yu was told he would have to intern at a factory producing electrical components, located 1,500 kilometres to the south, in Shenzhen. 
Yu was forced to work ten-hour night shifts and assigned physically strenuous tasks such as moving boxes that weighed over 20 kilograms each. He was paid 26 yuan per hour, with 12 yuan going to his school as commission. Eventually, the pressure from work and abuse from factory managers became too much to bear, and he jumped from the sixth floor of his dormitory building.
Forced internships are a long-standing problem that CLB first investigated back in 2011. Yu's tragic death shows that, despite decades of talk about the need for reform, the problems embedded in China's vocational school system have yet to be resolved.