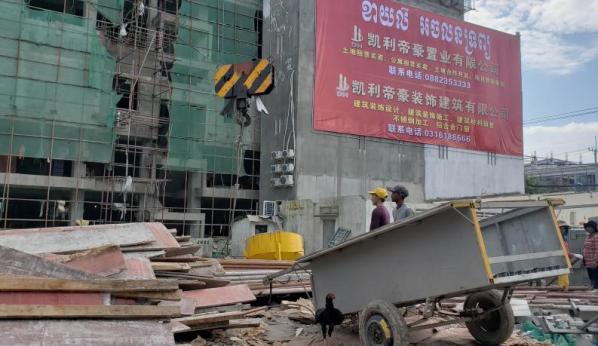 After a steady decline in the relative number of taxi driver protests over the last few years, pent-up frustrations over local government regulations, cab company management and especially competition from ride-app and unlicensed drivers suddenly erupted at the end of last year in a series of large-scale and sometimes violent protests. 
China Labour Bulletin's Strike Map recorded at least ten taxi driver protests in December alone, with some strikes involving more than a thousand drivers.  
The protests began on 3 December in the northern city of Cangzhou in Hebei, when taxi drivers staged a "fishing expedition" to look for drivers operating illegally. New regulations requiring all ride-app drivers to register with the local transport department had been implemented in June but the city's taxi drivers claimed little had changed in the last six months.
Five days later on 8 December, fights broke out between hundreds of taxi drivers and unregistered "black" cab drivers in Harbin. The conflict reportedly began when an unlicensed driver allegedly dragged a taxi driver out of his cab and accused him of stealing his customer. The fight soon escalated into a mass brawl as more drivers arrived on the scene after being alerted by group messaging apps. The taxi drivers claimed that more than 2,000 drivers had been mobilized to defend their interests.
Another massive clash broke out on 14 December in Guiyang, Guizhou. On this occasion, when unlicensed drivers surrounded a taxi driver on the roadside, large groups of taxi drivers quickly came to his defence, jamming the road with hundreds of cars. Local police had to step in and defuse the conflict.
The speed with which conflicts between taxi drivers and unlicensed "black" cabs spread and escalated indicates that although there have been fewer protests in the last three years, drivers' long standing grievances have not been properly resolved and it only needed a small spark to reignite the protests. Reduced incomes resulting from the slowing economy and lower consumer spending have almost certainly aggravated the situation.
Another long-standing issue for taxi drivers in China has been the battle to claim their own operating rights and car ownership rights from the cab companies. There were four such disputes in December with the largest protest occurring in Shangzhi, Heilongjiang, when more than 500 taxi drivers went out on strike. In an open letter, the drivers maintained that they had spent 200,000 yuan buying their cars together with their operating rights but that the cab company still had effective control over their business, including the income from advertising. Eventually, the local government intervened and forced the cab company to honour the drivers' operating rights.
In the far-western city of Jiayuguan in Gansu, about 100 taxi drivers took part in a demonstration in front of the municipal government office on 16 December. The drivers asserted that they and their colleagues had bought more than 600 vehicles but after they affiliated with a local cab management company, the names on their licenses were replaced without any reimbursement. 
Local government regulations are another source of constant irritation for China's taxi drivers. On 4 December, for example, hundreds of taxi drivers in Xiangxiang, Hunan, protested after the local government required them to install new fare meters after they had just upgraded to a new system two years before. The drivers would have to pay another 5,000 yuan to upgrade their meters again. The local government tried to get the drivers to comply by promising additional subsidies to those who upgraded early and threatening penalties for those who did not comply by 10 January, 2020. The response of the drivers to this unsubtle carrot and stick tactic was to go on strike.
Photograph: Taxi driver protest in Luoyang in 2014, from social media.