Changsha IT workers threaten to jump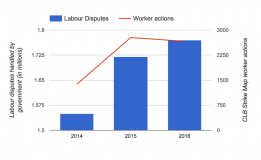 Violence erupts at Shijiazhuang call centre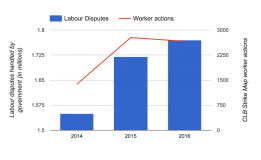 Workers at a call centre in Shijiazhuang, Hebei, came into conflict with management when their director suddenly announced on 9 January that more than a hundred workers, about a third of the workforce, would be laid off, while many others would be forced to transfer internally. At the same time, the company refused to pay workers' wages.
When staff attempted to reason with their boss, the response was harsh. Video circulating online shows a manager shouting; "if you want to sue us, sue us, if you want to quit, then quit, but when you're here, you obey the company!"
As tensions increased, several managers pulled some of the most determined workers into a room and beat them. The incident was videoed by staff on their mobile phones and showed many workers with bloody injuries.