One of China's most high profile gender discrimination cases went to trial again in Guangzhou on 19 August, with 27-year-old chef Gao Xiao (pseudonym) demanding 40,800 yuan in compensation and  a public apology after being refused an apprenticeship at Guangdong Economic Development Food Ltd in June last year.
Gao, who has a National Occupational Qualification Level Three Certificate and met all the requirements in the recruitment advertisement, was told after her interview that the vacancy had already been filled. However, the recruitment ad remained online, and was in fact changed to specifically limit applicants to men. Gao was eventually told that she had been rejected because the job required physical strength and, as such, was more suited to men.
Gao filed a lawsuit at the Haizhu District People's Court in Guangzhou on 18 August 2015, claiming the company had violated her civil rights. Gao demanded a formal apology and compensation of 40,800 yuan. Initially, she was told by the judge to apply for arbitration but after her lawyer showed there was ample legal precedent for a civil trial, the case was accepted.
In addition to legal action, Gao staged a performance art event to raise awareness of gender inequality in the catering industry by inviting the head of Guangdong's Human Resources and Social Security Office for a meal that she prepared. As a result, the case was widely reported in the domestic and international media.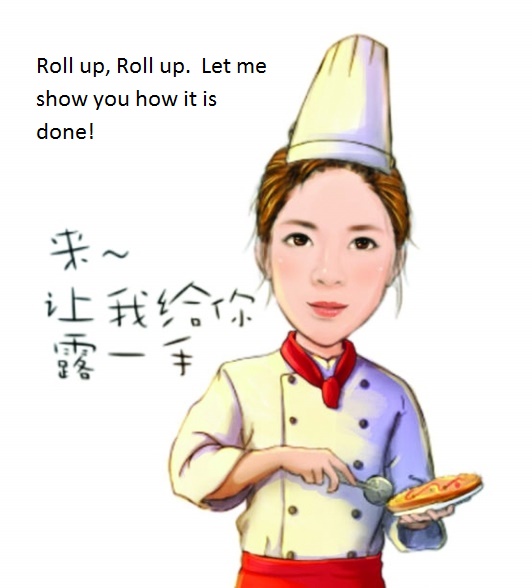 Illustration: Southern Metropolitan Daily
There were three hearings in the civil case after which the court issued a judgement on 3 April 2016. The court held that the company's hiring policies were discriminatory and that it had deprived Gao of her right to equal employment. However, the court ordered the company to pay Gao just 2,000 yuan in "compensation for mental distress."
Gao appealed on the grounds that the compensation amount was derisory given the blatant discrimination she had endured. The Guangzhou Intermediate People's Court heard the appeal on 19 August. On 20 September the court issued a ruling upholding the initial compensation of 2,000 yuan, but also ordered the company to issue a public apology published in a local Guangzhou newspaper. The company was also forced to pay the administrative court fees for the case amounting to 500 yuan. 
In addition to the civil case, Gao has also filed an administrative lawsuit at the Yuexiu District People's Court against the Guangzhou Human Resources and Social Security Bureau for its failure to tackle workplace discrimination in the city. The case was heard on 8 June but again no ruling has been made.