However, unionisation drive and collective industry agreements fail to protect workers before their rights are violated by "false self-employment" agreements.
In this series, CLB investigates cases of platform workers to raise the specific challenges and potential solutions for how China's official trade union could represent them, both individually and as a sector. Read more here. 
Li Zhuoran was participating in a team building exercise organised by the local delivery hub he reports to every day when he went missing and was later found unresponsive. He leaves behind a wife and infant. 
His family took his case to labour arbitration, which found a labour relationship for the purpose of compensation. The company appealed, and the district court upheld the finding.
The practice of "false self-employment" in the food delivery industry is a major barrier to workers accessing their legal rights, and the trade union should push for better regulations and enforcement on behalf of workers like Li.
In May 2021, 27-year-old food delivery rider for Ele.me, Li Zhuoran, died while participating in a staff team building activity that involved mountain climbing in Bengbu, Anhui province. 
His manager had not informed Li of the nature of the team building exercise in advance, so he had worn simple canvas shoes that day. The last message received from Li in the work group chat said his phone battery was low and his shoes were not suitable for the activity. Later, when Li was determined to have passed away, he was immediately removed from the group chat. 
But the search for Li only began when he didn't arrive home and his wife could not reach him. She contacted the local delivery hub's staff, and that is the first time they began looking for him, even though he had sent the distress message and had even called later in the day but no one answered. 
When the search party found Li, it was already too late for emergency services to save him. He left behind his wife and their 8-month-old son.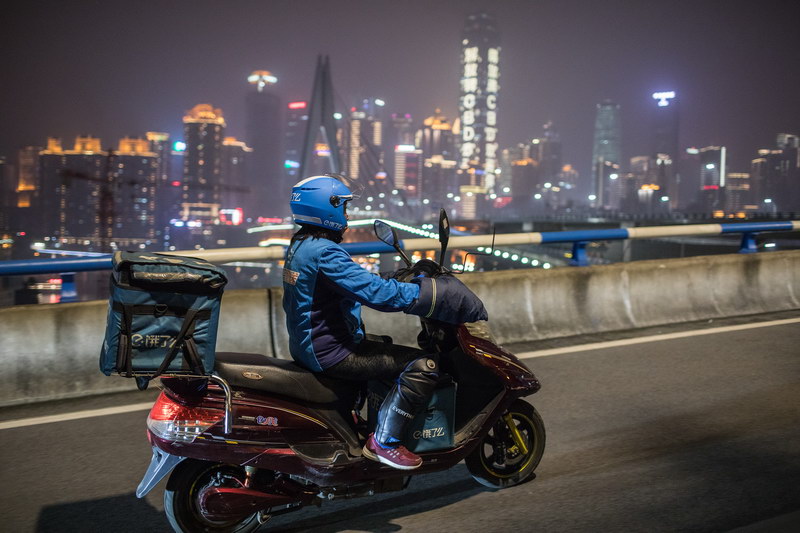 Platform, local delivery hub, or no one: Who is responsible for compensating the family? 
Who bears the risk for injuries and death while on the job? Li's wife said that her husband's work site should have organised a search earlier and arranged appropriate safety precautions for the team building exercise in the first place. She called the company, wanting to meet with the manager. He refused, telling her, "To meet is meaningless." 
The local delivery hub also refused to compensate Li's family on the basis that he was self-employed, and in March 2022 his sister posted her plea online to a government forum: 
According to the world, only one food delivery rider was lost, as if he is dispensable. But according to us, losing him is like losing the entire world.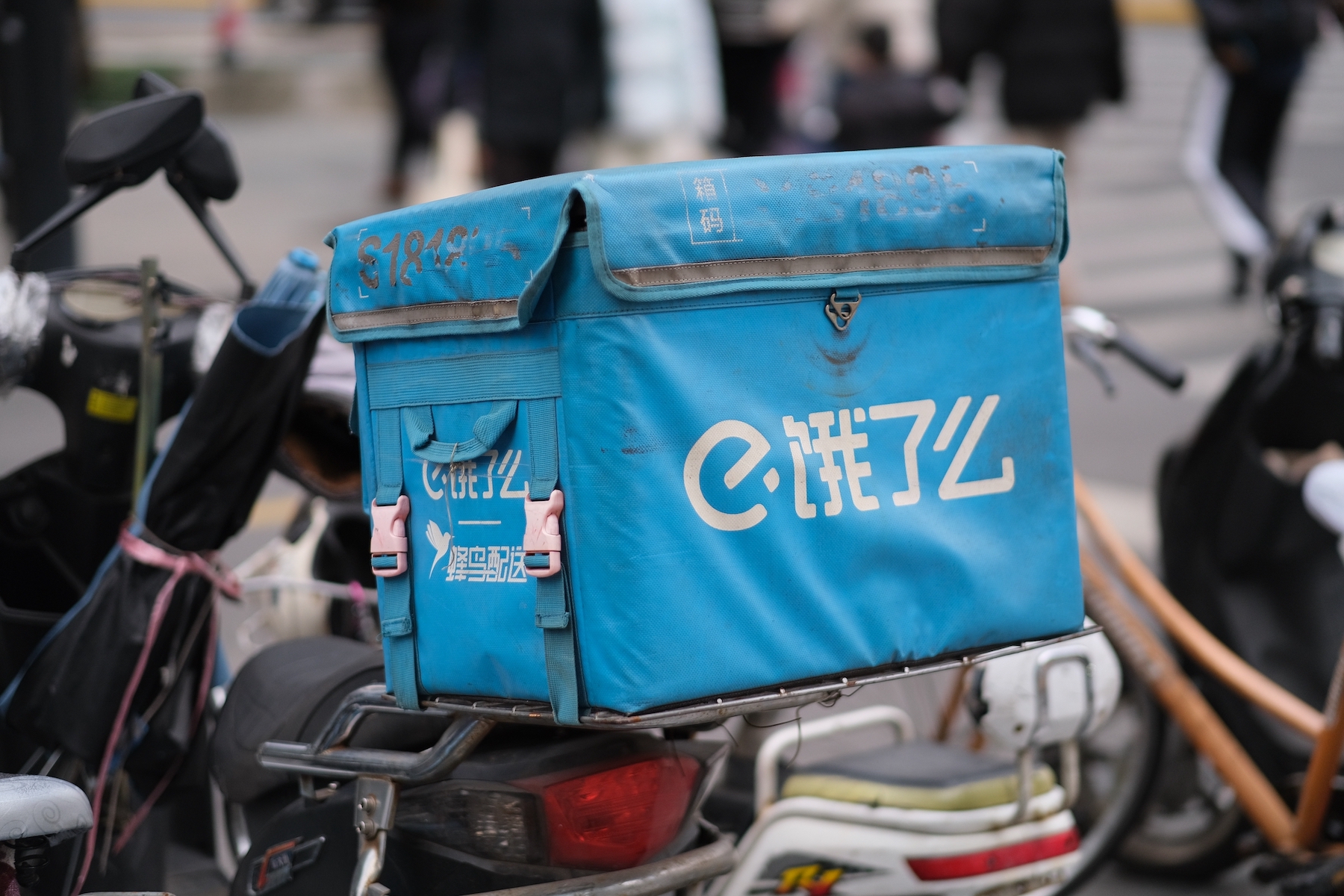 Photograph: Robert Way / Shutterstock.com
She said that Li had signed a "Self-employed Worksite Registration Agreement" upon joining Ele.me in December 2020. She wrote online: 
The Ele.me platform subcontracts to companies, and the subcontractors directly enlist and manage these workers, evading their labour responsibilities and payment of taxes by forcing food delivery riders to be independent contractors.
The case went to labour arbitration and the ruling established a labour relationship between Li and the local delivery hub. The company appealed the arbitration ruling to civil court. Over one year later, the judge upheld the arbitration ruling and found that there was a de facto employment relationship. The judge wrote clearly against the practice of "false self-employment":  
There are a large number of food delivery riders, and their job responsibilities require them to take high risks to shuttle back and forth on urban roads every day… As a delivery service provider, while obtaining commercial benefits, the company should assume the responsibilities and obligations of an employer.
China's regulations on platform economy labour and unionisation drive in the industry have not protected workers like Li 
Since July 2021, China has issued national policies regulating the platform economy. China's official trade union, the All-China Federation of Trade Unions, followed suit by launching a new initiative of organising workers in "new forms of employment," including food delivery riders. 
These regulations and union initiatives appear to bring a fairer deal to workers, but in practice they largely exist on paper alone and have not resulted in changed conditions for workers. In particular, they do nothing to change the status quo regarding labour relationships in the gig economy that lead to violations of workers' rights and difficulty seeking justice. 
The ACFTU began focusing on gig workers in 2018, and Anhui is one of the provinces to have piloted this recruitment of "eight major groups" of workers, which includes food delivery riders. That year, the city of Bengbu established a trade union for Ele.me workers in the city. In late 2022, when CLB called the Bengbu union office relevant to Li's case, we found that the union was wholly unaware of Li's incident and his family's situation, and they still have not taken any action, even after we informed them.
Under the ACFTU's 2021 organising initiative, Bengbu reportedly recruited all platform truck drivers, ride-hailing drivers, couriers, and food delivery riders to join its sectoral union by September 2022, boasting that 1,900 food delivery riders now have union membership. 
But Li's case tells a different story. Li was not a member of the union. Was this because he was registered as self-employed and therefore not eligible for the Bengbu Ele.me union? And what has the union actually been doing for workers, when the rights of riders like Li are violated continuously?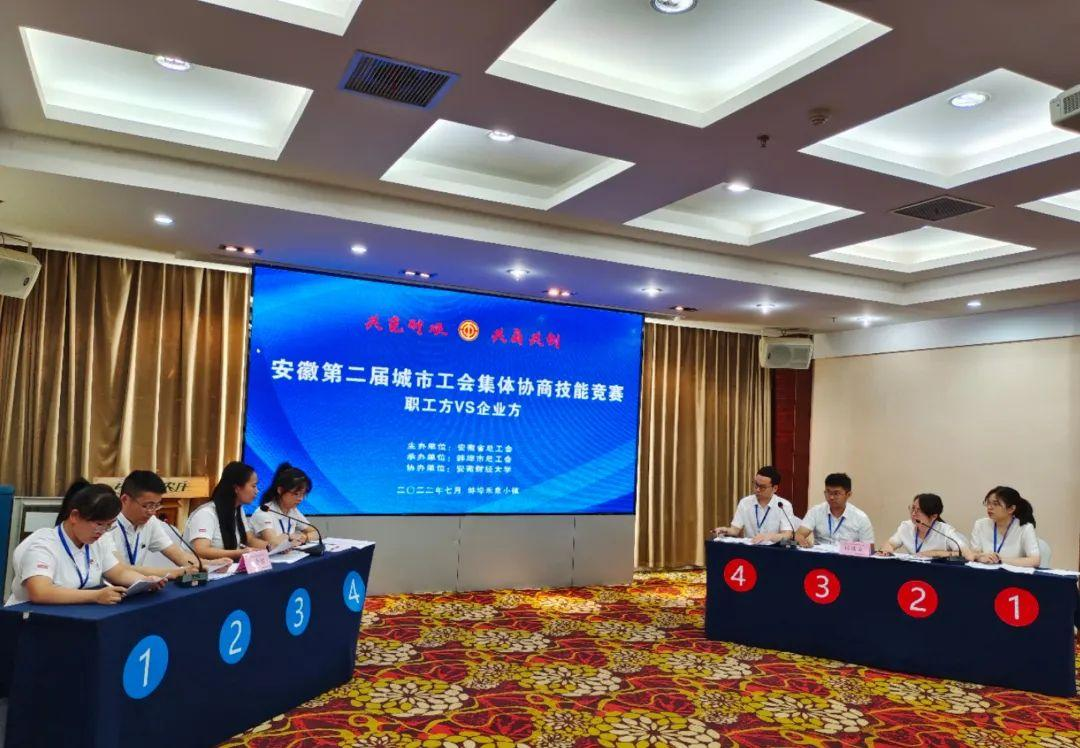 The Anhui provincial federation of trade unions and Anhui University of Finance and Economics held a collective negotiation competition in 2022. Photograph: Toutiao News
The city was commended for signing the first national collective industry agreements in the food delivery sector in 2020, and this has been held up as a model case for other unions to follow. Since the signing, the agreement has been amended each year, expanding to concern matters such as work hours, extreme weather conditions, and ensuring workers are not owed wages in arrears etc. 
Li's case raises questions about the implementation of this agreement. Was Li covered by this contract, and why was the recognition of a de facto labour relationship so contested that his family had to take the matter to court? 
The ACFTU should challenge false self-employment practices on behalf of platform workers
Despite the state regulations, the union's multiple initiatives, and the Bengbu collective industry agreement, Li's rights went unprotected. Li is not the only one. Since the region responded to the ACFTU's call to organise platform delivery workers in late 2021, CLB's Strike Map has collected over a dozen cases of workers staging strikes and protests in Anhui province, including couriers, food delivery riders, and other logistics workers. 
The improper classification of workers as self-employed, independent contractors where a de facto labour relationship exists is a widespread phenomenon. As the court stated in Li's case, 
The parties are free to determine their rights and obligations through agreement, but such agreement should be reasonable and legal, and the illegal purpose must not be concealed in a false manner so as to evade legal responsibility. 
China's trade union should also address its practice of declaring achievement of unionising in light of workers like Li not being recognised by the union and not being covered by collective industry agreements. Further, collective agreements should ensure that the improper labour categorisation of workers is rectified. Otherwise, workers and their families will continue to expend time and energy taking companies to court through complex proceedings, or resort to methods outside the system for justice.