Employees who had been on extended leave over the Lunar New Year Holiday are gradually returning to work but serious problems resulting from the coronavirus such as a lack of protective clothing, travel restrictions, and gaps in the supply chain remain unresolved.
Officials from the National Development and Reform Commission claim that, as of 10 February, essential industries such as food and energy supplies were running normally. With the exception of enterprises in Hubei, which are scheduled to resume production on 21 February, about 95 percent of coal mines and food production enterprises had  resumed production, while the resumption rate for enterprises producing face masks and protective clothing were 76 percent and 77 percent respectively, the commission said.
Government authorities at the national, provincial and municipal level have issued a raft of new policies and regulations designed to facilitate the return to work by ensuring workers are properly protected and at the same time easing the financial burden on enterprises. 
Major companies such as Huawei and Foxconn are preparing for a gradual resumption of production but many small and medium-sized enterprises and start-ups are struggling in spite of government relief measures. Moreover, many manufacturing enterprises in Hubei or that have part of their supply chain in Hubei are still unable to resume production because of epidemic control measures.
Many regional governments have given enterprises a three-month grace period, from the date the epidemic is over, in which to defer pension and other social insurance payments to workers. Rental payments in some cases can also be negotiated. However, it is unclear how effective these measures will be or even if they can be implemented.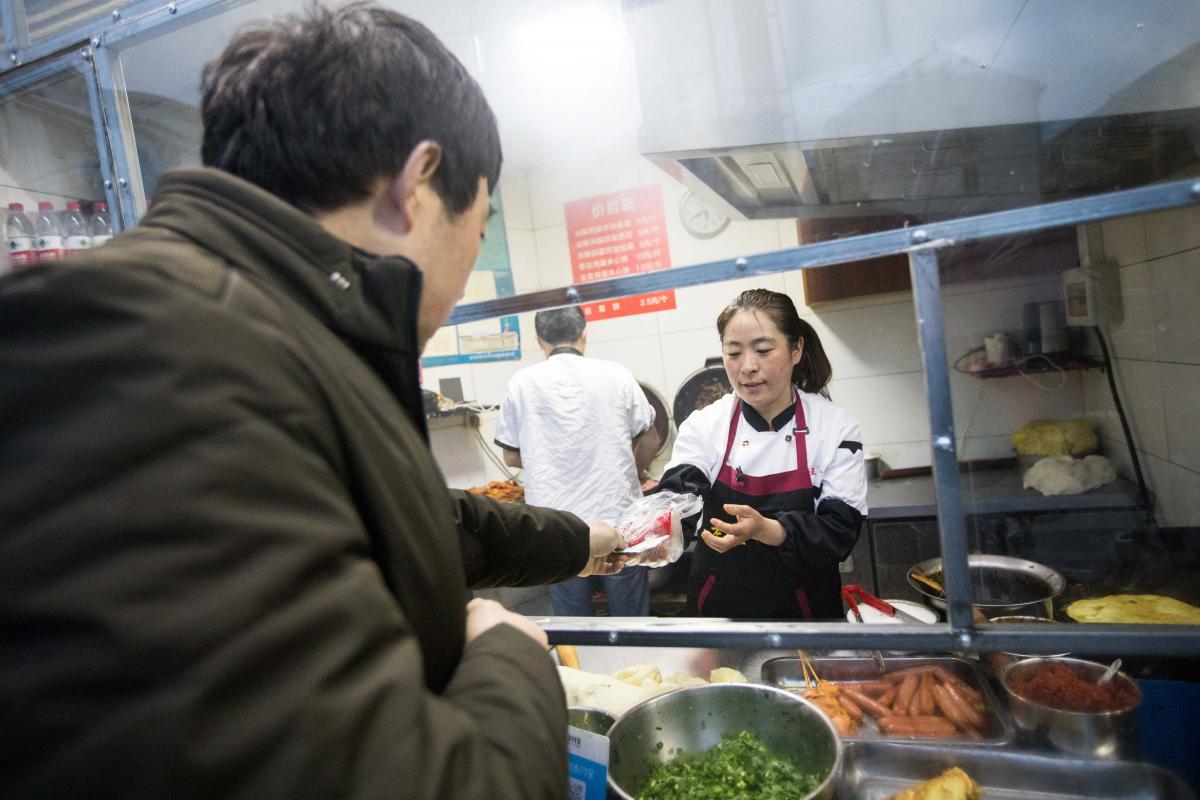 Many service sector enterprises have been severely affected by the travel restrictions and the fears of infection from both employees and customers. About a half of the enterprises surveyed by the Guangdong Catering Industry Association had plans to cut staff and about a quarter of respondents said there would be substantial layoffs in the next few months. In Shanghai, education start-up told Tencent, that regardless of municipal government assistance, the next three months would be a matter of life and death.
Taxi drivers are also struggling because of the lack of face masks and other protective gear. Immediately after the New Year holiday, three quarters of all taxis in Shenzhen were not operational, while those that had resumed work struggled to make a living because of a lack of customers. Some drivers said they actually lost around 100 yuan on each ten-hour shift. However, they still needed to pay more than 5,000 yuan in cab rental fees each month. In response, the Shenzhen Public Transport Authority last week offered a 3,000 yuan subsidy to each driver. The authority also admitted it had difficulties purchasing masks and asked for donations.
Many office workers are working from home as much as possible, partly because unlike factory workers and staff in hotels and other public areas, office workers often have to purchase their own masks, either because employers cannot provide them or are not necessarily required to provide them. 
Meanwhile, many online supermarket and grocery delivery companies have seen a substantial increase in demand as customers remain on lock-down, and are desperate to recruit staff. Hema, a subsidiary of Alibaba, has launched a so-called "shared employees" scheme together with other food delivery and online shopping platforms in order to deal with the lack of workers. However, this scheme is likely to produce numerous disputes with employees over which company pays for overtime, social insurance benefits etc. if it continues for an extended period. Other companies are recruiting short-term staff but again there is no guarantee these workers will not be cheated out of the pay they deserve.