The job of livestream host is in high demand in the struggling e-commerce industry this Singles Day period. As part of the gig economy, these workers often lack labour contracts and are vulnerable to long hours, poor working conditions, and unpaid wages.
Many consumers in China enjoy watching their favourite hosts demonstrate products to live audiences. Livestream hosts can become like celebrities with cult followings, but the job is difficult. These workers are typically contracted by intermediary companies to promote products and brands on China's e-commerce platforms like Taobao, and during the Singles Day shopping period each autumn, companies offer discounts to boost sales.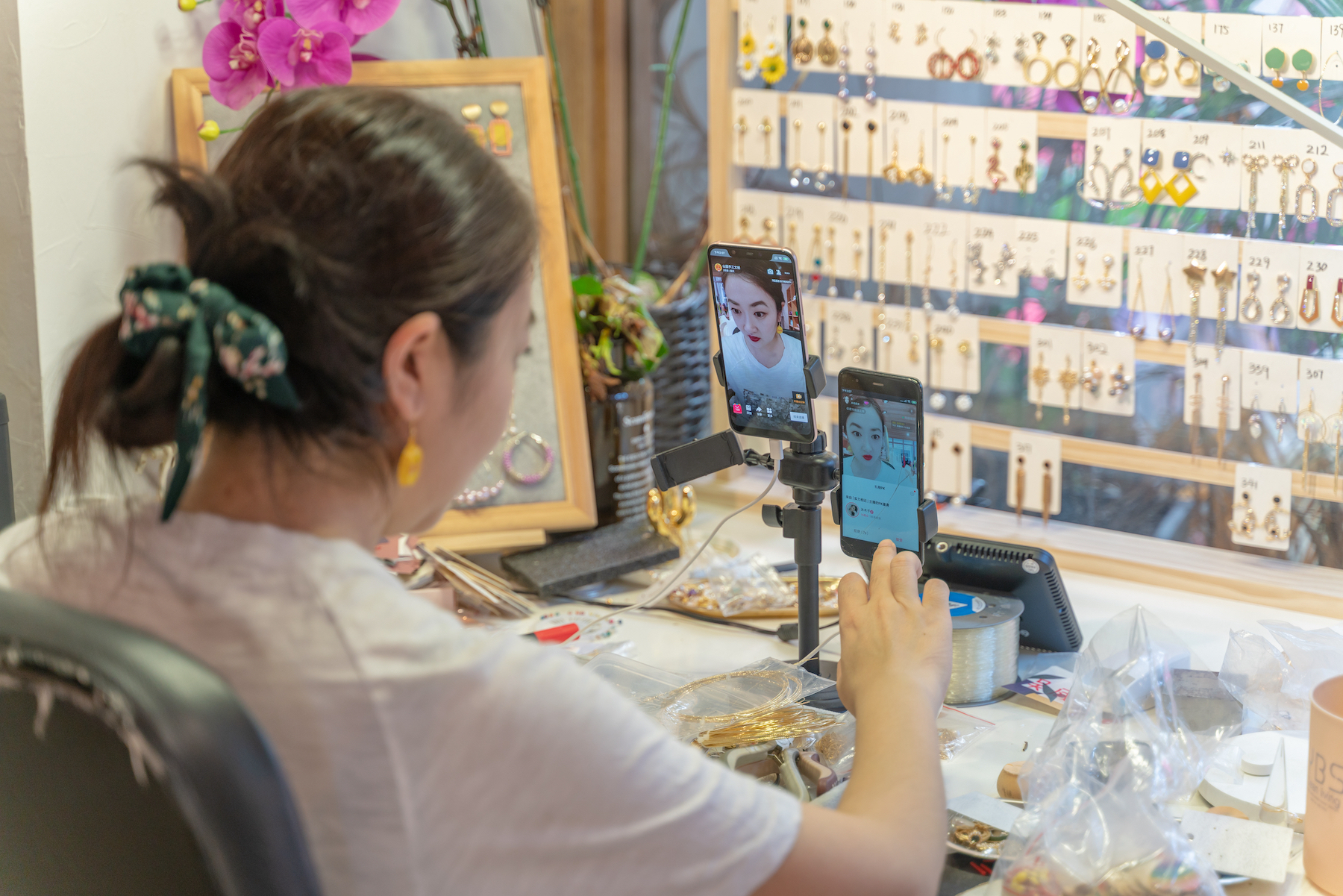 Photograph: helloabc / Shutterstock.com
Last week's Singles Day highlighted the slowdown in China's e-commerce industry, if not already apparent from the effects of the pandemic, recent tech layoffs, and an ongoing decline in consumer goods manufacturing. E-commerce companies have been creative in trying to mask the low revenues this season, with a longer-than-ever shopping period and less disclosure on transaction volumes. 
Neither Alibaba nor JD disclosed their Singles Day sales figures this year. In early November, a WeChat article by "Double One Consulting" predicted that the revenue would be 965.12 billion yuan, a record low year-on-year increase of only 12 percent. 
This environment has increased competition for hiring livestream hosts to boost the companies' revenues, at a time when workers are increasingly seeking part-time jobs in the platform economy to earn an income. However, these workers are not in an advantageous position to assert their labour rights, and their stories reveal their vulnerability to exploitation. 
Working conditions and wages for livestream hosts
Livestream hosts can make an income of over 10,000 yuan per month, well above the minimum wage even in large cities. However, the hosts must continuously broadcast for several hours at a time with no breaks. They must also perform these long shifts multiple times per day, or late one night and early the next morning, for example. 
A job advertisement detailed in an article in Jiemian stated: 
High salary for women's clothing livestream host, live broadcast for 5-6 hours, remote work, full-time monthly salary 15k-40k, part-time 150-300 yuan per hour.
The article also explains how during the Singles Day period, the pay increases to 1,000 yuan per hour, and so does labour time. A livestream host interviewed by Jiemian confirmed: 
The livestreaming basically rotates continuously, with two to three shifts per day, and there are different livestream rooms in the morning and afternoon. This situation has never happened before. 
Agencies have had difficulty hiring enough hosts to meet platforms' demands this season. One company recruited 50 part-time hosts, reaching out to industry associations, schools, and other contacts.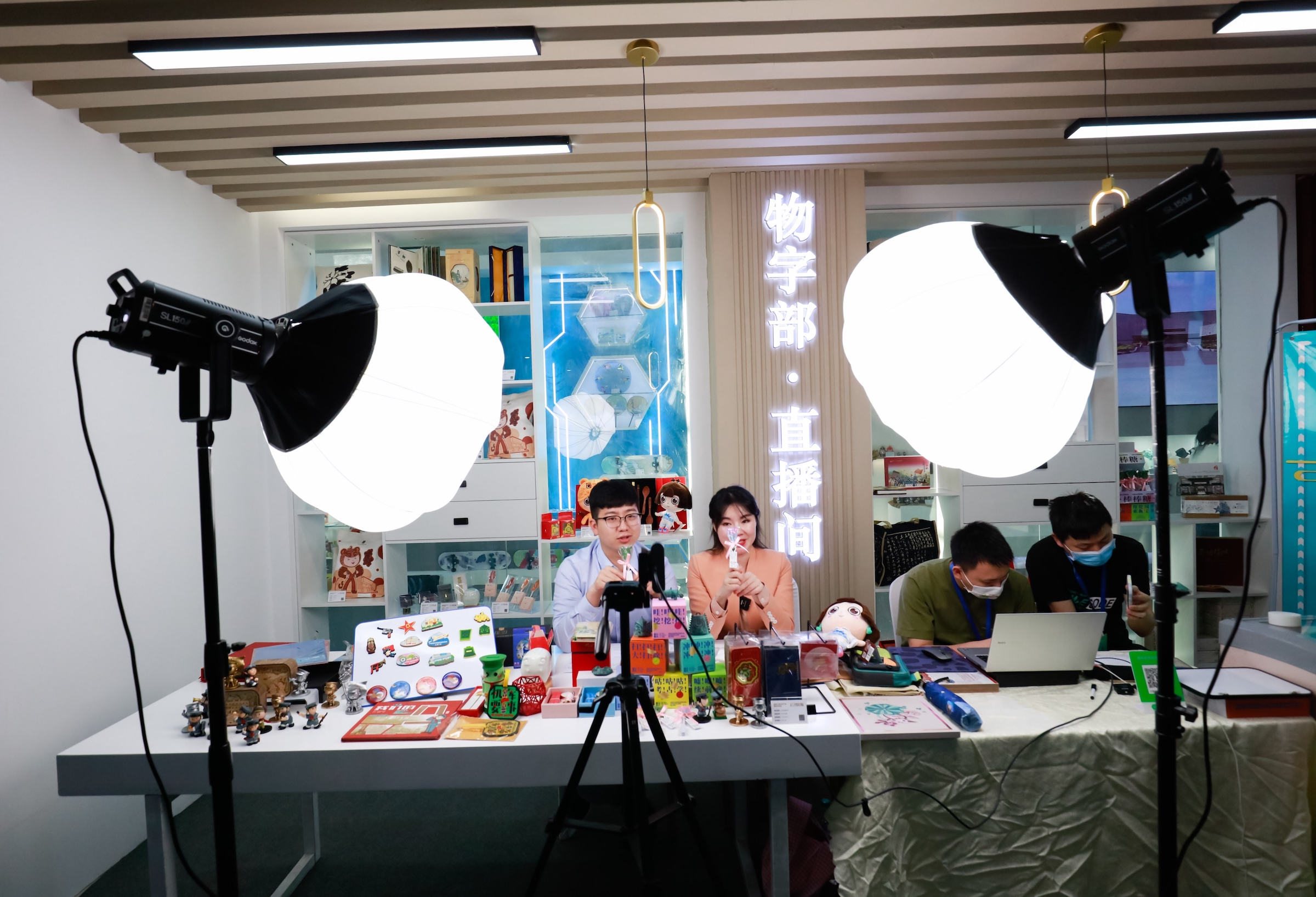 Photograph: humphery / Shutterstock.com
A broadcast manager described the team setup for a livestream event and how the requirements are higher during the Singles Day period. Small- and medium-sized businesses need one or two hosts plus a technical assistant. This means about 10,000 yuan in labour costs, and the total cost of conducting the event could be as high as 100,000 yuan. 
In this setup, the work of the livestream host is as "a repeater," constantly parroting the same lines to promote the products. This high-energy repetition required of the job makes it difficult for these workers to perform this labour over an extended period of their lives, so turnover is high in the industry. 
Labour challenges in the livestream industry
Some labour challenges are common among workers in the platform industry, such as lack of formal labour contracts - meaning unclear relationships between workers, agencies, brands, and platforms. Workers owed wages, therefore, have difficulty identifying which entity is responsible for paying them. 
And without ordinary labour protections, long working hours lead to exhaustion and even death. For example, a 22-year-old livestream host in Hangzhou, Zhejiang province, died suddenly in August 2022 after continuous overtime work.
In another case, a livestream host in Hohhot, Inner Mongolia, told the media she was owed wages in July 2022. She was also required to accompany her manager and socialise. Without a labour contract, this "job duty" was unclear, and she also did not know the name of the company she was working for.
In September 2022, workers reported a media company to the message board of the Shaanxi provincial party secretary. The online post complained of wage arrears and offered a warning to others: 
This company takes all kinds of young women and even minors with little worldly experience and lures them to work, and they do not pay wages, withholding payment without reason.
As China's e-commerce companies continue to grow and exert greater economic and cultural influence, new sectors of the economy have been created. Aside from delivery workers typically in focus on Singles Day, livestream hosts, models, administrators, and sales teams are also affected by the labour loopholes in the platform economy. 
The plight of such workers lacking labour protections deserves greater attention from local labour departments and China's official trade union, as well as from the general public who consume livestream content and purchase from the platforms and brands. 
Further CLB Reading: