A group of 400 sanitation workers in Changsha, the provincial capital of Hunan, are pushing the local government to come to the bargaining table and respond in good faith to their demands for formal employment contracts.
The sanitation workers had staged a series of strikes in early November in protest at moves by the local government to hire them on labour service agreements (劳务关系) rather than formal employment contracts (劳动关系), a move that would deny the workers numerous benefits and protection under labour law. In essence, the workers would no longer be employees but simply service providers.
In order to press their demands further, on 20 November, the predominately middle-aged workers elected 15 bargaining representatives and signed a letter asking the environmental sanitation department of the Yuelu district government for talks on labour contracts, paid annual leave,  overtime, social insurance contributions, high-temperature subsidies etc. The letter was also sent to the local government's labour inspectorate and the municipal trade union federation.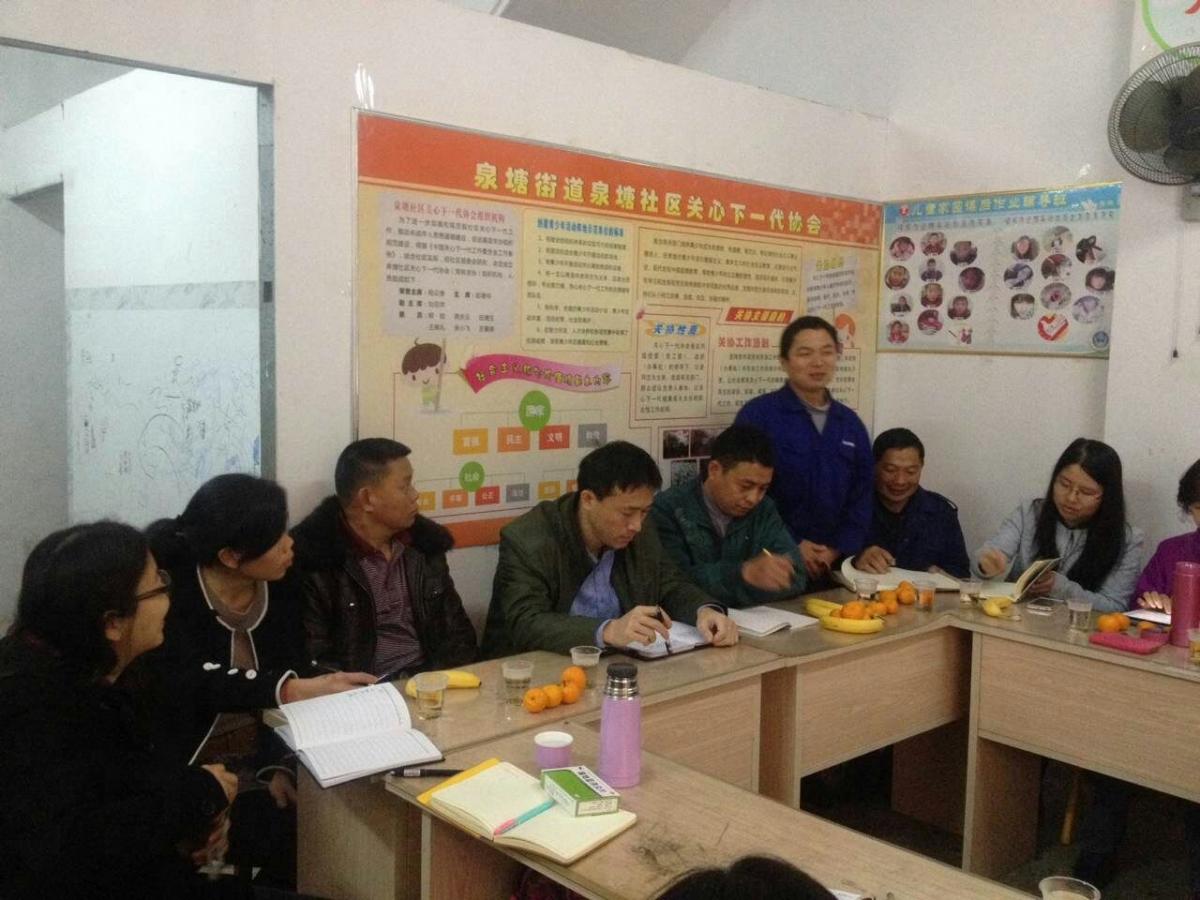 Changsha sanitation workers strategy meeting
Officials from the environmental sanitation department did meet with the workers' representatives on 25 November but little progress was made, according to the workers and their advisors.
The Changsha dispute is the just latest in a series of protests by sanitation workers in cities across China, primarily over low pay, wage arrears, employment contracts and social insurance. In the last six months, there have been at least ten strikes and protests by sanitation workers in Guangdong, Guangxi, Hunan, Zhejiang, Sichuan and Hebei.
The highlight of this new phase of worker activism was the successful campaign in September by sanitation workers at Guangzhou's University Town to get severance pay from their old employer and sign improved contracts with their new employer.