20 jumpers scale Nanning mall to protest wage arrears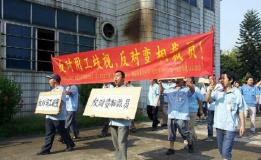 17 detained in Shandong to protest 7 million yuan in arrears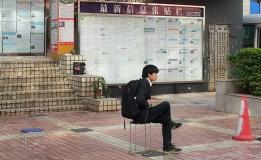 On 1 December, workers took to the streets in Jining, Shandong province, to protest wages owed to them by construction developer Mingcheng Xinlingyu (New Horizon).
The workers were owed 7 million yuan collectively for the construction of a local government building, amounting to 20,000 yuan per person. Police arrived on the scene and detained several workers; many were injured in the process.
While some of those arrested were released from custody, 17 were charged with disturbing public order and detained for a week or more. In 2016 police were called in 25% of the time during construction worker actions, according to CLB's strike map, and workers were subjected to violence and arrest.