While there has been a decline in delivery workers' collective actions this year, some of China's couriers report earning less than 1 yuan per delivery even after companies promised an increase and unions negotiated collective contracts. 
The annual Singles Day shopping festival on 11 November is typically a peak period in which couriers receive higher rates for their deliveries due to increased demand for labour. However, the job is becoming less popular for workers, not only because of the long hours and tiring work, but also because pay and working conditions have not changed since the express delivery companies battled a price war last year. 
The price war prompted an unprecedented 189 strikes and protests in the courier industry in 2021. In response, express delivery companies - including Zhongtong, YTO, Shentong, and Yunda - pledged that workers would be paid 0.1 yuan more per delivery from 1 September 2021. 
Chart: Number of collective actions by couriers (2015 - 2022)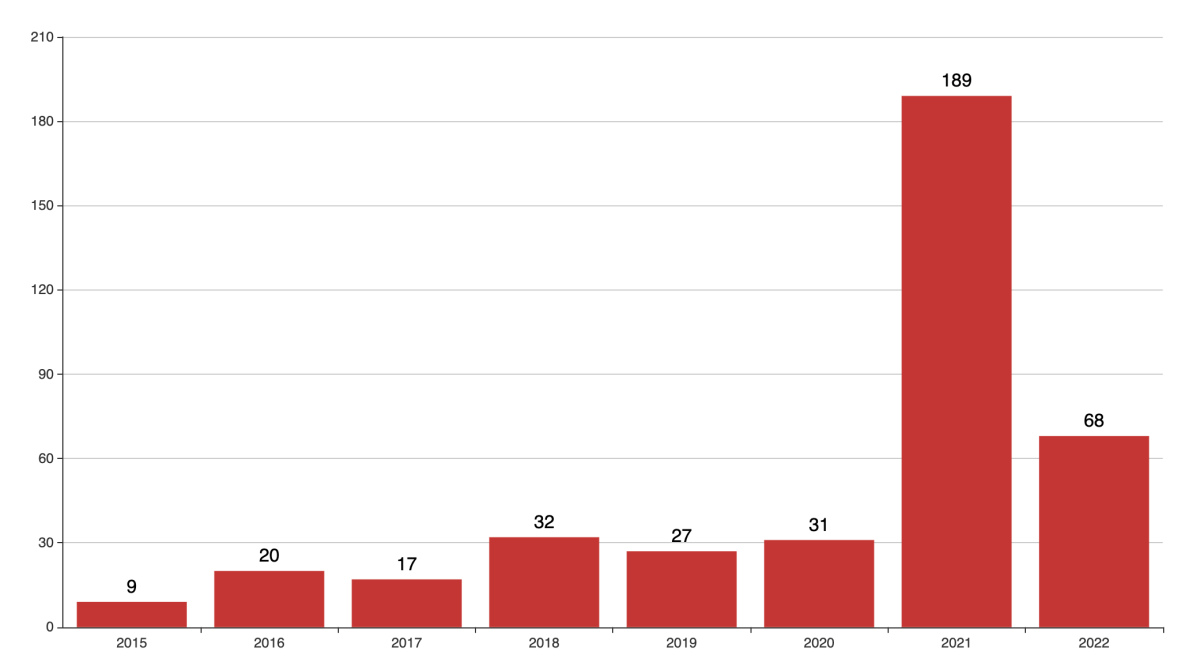 Although the total number of collective actions in the industry have fallen from last year, with 68 recorded as of November 2022, these incidents support worker testimony that problems persist. 
Government regulations passed in 2021 attempted to protect gig workers' rights. In July 2021, eight ministries and commissions released a set of guiding opinions to protect platform economy workers and allowing for China's official union to negotiate with the industry to sign collective contracts. The guiding opinions stipulate that these agreements should cover some of workers' major grievances, including remuneration, workplace safety, and other working conditions. However, such bargaining has not materialised in meaningful industry changes, and not for want of a chorus of worker complaints about their pay and working conditions. 
Delivery rates stand around 1 yuan per package
In reality, delivery fees have barely risen in first-tier cities. According to an Economic View survey, a courier for ZTO in Beijing said that the delivery rate had stayed at 1.2 yuan for several years. A courier for Shentong working in Hangzhou said that the delivery rate had been 1 yuan for the last two to three years. And a courier in Shanghai said that his delivery rate was slightly higher, at 1.4 yuan. 
In China's smaller cities, rates stand at less than 1 yuan. For example, a courier in a county in Guangdong province said that he had no base salary and received only 0.7 yuan per order. Moreover, rates tend to rise only when there is intense competition for labour, and even then, platforms deduct administrative fees from workers' wages to increase their profits.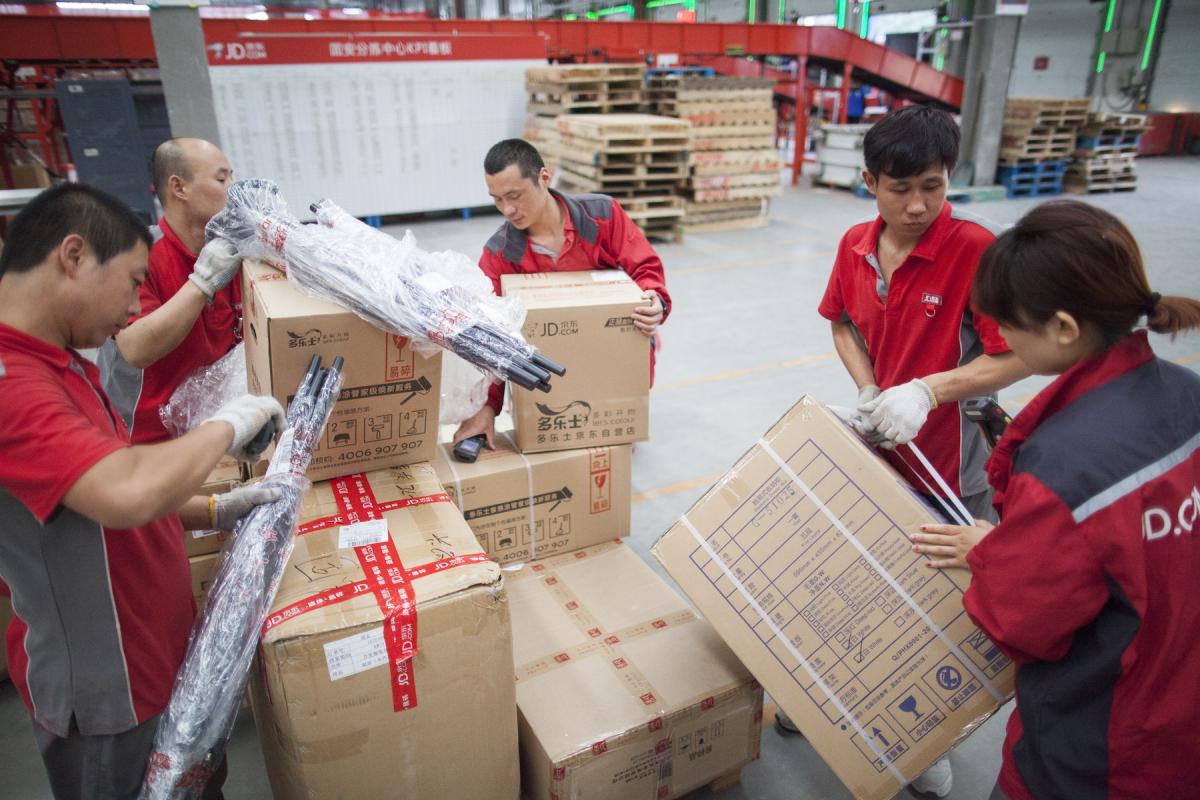 Photograph: XiXinXing / Shutterstock.com
Many couriers also report that their working expenses have increased. Companies have used storage lockers to shorten delivery times. However, part of the cost of using these lockers falls on the workers. 
A courier interviewed by Economic View explained that some housing complexes do not allow couriers to go up to residences, and residents request couriers to place deliveries in storage lockers for them. Two of these storage companies are Fengchao and Cainiao (a logistics company owned by Alibaba). 
We have to pay 0.4 yuan to put a package in the Fengchao locker, and 0.8 yuan to put it in the Cainiao locker.
An STO courier was fined 5,000 yuan for failing to deliver a package when he had stored the package at a station run by Cainiao, Southern Metropolis Daily reported. The recipient had not received a pickup code, which was no fault of the courier. Express delivery companies are unwilling to front the last-mile transportation costs, so workers bear the fault for any mishap that occurs during the delivery process, even after they have completed their delivery. 
China's trade union and collective industry contracts
In 2021, collective contracts were signed between affiliates of China's official trade union and industry representatives in a handful of cities. The contract for the courier industry in Suzhou received publicity for including standards for setting delivery rates and a minimum wage, and for including provisions on social security and annual leave. 
"It should be a good thing," one courier in Hebei told Workers' Daily about the collective contracts. But he pointed out that couriers earn more than the region's minimum wage of 2,400 yuan. Therefore, although the contract sets a standard, it does not meaningfully  improve workers' remuneration. 
The Shaanxi Institute of Industry and Trade found that contracts reached through collective negotiation by the trade unions of Xi'an's express delivery industry were only standard contracts created to go through the motions for the benefit of higher-level trade unions. Rather than considering the opinions of workers, negotiations focused on meeting targets. About 86 percent of survey respondents did not even recognise the role of trade unions in the contract negotiation.
China's bureaucratic institutions have been scolded for the "blind issuing of documents from above, going through the motions below and work revolving around meaningless circulation of documents." One year on from the ACFTU's 2021 guiding opinions, and four years on from the ACTFU's campaign to improve conditions for "eight major groups," which includes couriers, there is still no online registration for couriers to join the union. Without their participation, collective consultation will likely continue to fall short.
Further CLB Reading: