The All-China Federation of Trade Unions (ACFTU) is claiming credit for helping to eradicate absolute poverty in China, one of the key targets in paramount leader Xi Jinping's goal of creating a moderately prosperous society by the end of this year.
"The trade union and the broad mass of workers have contributed to some of the most successful stories of poverty alleviation in China today," boasted an article published in the Workers Daily on 29 September. "The ACFTU has submitted a shining report card that shows that all of its poverty alleviation tasks have been completed on time."
For example, the ACFTU had allocated 50 million yuan to poverty relief in the impoverished counties of Heshun and Heguan in the northern province of Shanxi over the last five years and implemented more than 200 projects that "achieved remarkable results" and earned the praise of the local population, the article said.
The best way for the trade union to help workers out of poverty is to make sure they are paid a decent wage, in full and on time, and can work in a safe environment without the risk of being impoverished by a work accident or occupational disease. However, most of the ACFTU's activities consisted of charitable endeavours, skills training and job placements, plus the purchase of agricultural products from poor households.
Although the ACFTU has not made public its total investment in poverty alleviation projects, in 2017, it claimed to have spent about 1.8 billion yuan on its two worker assistance programs,  "困难职工帮扶" and "困难劳模帮扶."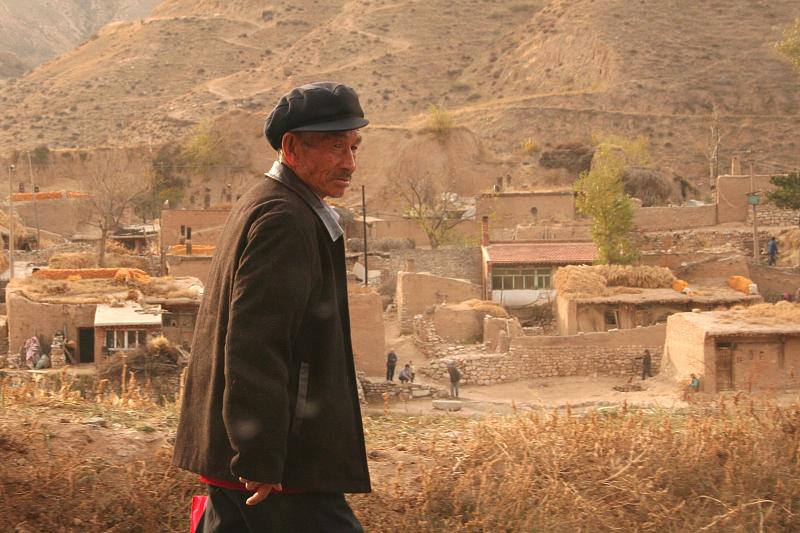 Photograph. Gio Dam. Reproduced under a creative commons licence at Flickr.com
The ACFTU's claim to have played a key role in China's poverty alleviation work is backed up to some extent by China Labour Bulletin's investigation into the response of local trade unions to collective labour disputes and industrial accidents in their districts. On numerous occasions, CLB staff were told that union officials in poor rural districts could not help the workers who needed their assistance because they were all focused on poverty relief work.
Local trade union officials in Pingchang county, Sichuan, for example, were completely unaware of a wage arrears protest by construction workers at a prestigious development project in November 2018. Officials said they were too busy with poverty alleviation to help. "We have a heavy burden with poverty alleviation right now. All officials in the western rural areas have to participate in it; not just trade union officials, but all government officials now."
Earlier this year, CLB was told that the only trade union official included in a government-led work accident investigation team in Xinyang, Henan "had been reassigned to poverty alleviation work in the countryside".
And more recently, in Sangzhi county, Hunan, trade union officials said "poverty alleviation is now our number one task." Moreover, the union, together with the Zhangjiajie municipal federation, was engaged in a Party campaign to "revisit the Long March and inherit Red Culture," that also took up a lot of time. 
This focus on Party campaigns meant that officials were completely unaware of a fire at a local coal mine that severely injured three workers on 20 July. In attempted mitigation, one official claimed: "We have a serious lack of human resources. We have six official union positions and we hired one more temporary worker. The six positions include our leader… Do you think it is possible for us with only six positions to do all the necessary work that the union should do?"
The question has to be asked, why are trade union officials in poor counties like Sangzhi still prioritizing Party and government campaigns over workplace safety and organizing workers to defend their rights and interests if they only have a skeleton staff?
Now that the ACFTU has given itself an outstanding poverty alleviation report card and claimed that all its tasks are basically complete, will it refocus its activities on serving its members in the workplace or will it continue to follow the Party and devote itself to yet another political campaign?