Company cheats workers and hires scabs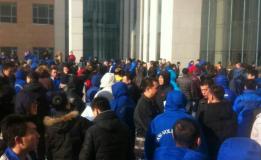 Hardship spreads to workers' families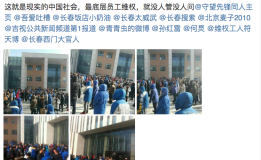 When a dozen workers from Sichuan came to Lingao, Hainan to work on a road construction project, they were promised to be paid by the month. By the end of the project, they had not been paid at all.
For weeks, workers made phone calls and visits in person with the subcontractor, who repeatedly promised, and failed, to pay them. Workers went to the labour department no less than five times, but officials just told them to continue talking with their boss. Workers were forced to borrow money from family members to survive, and one even missed his own wedding.
Workers finally went to the primary construction company, which at first had only promised to pay them a portion of the wages. After long negotiations, the construction company agreed to pay the workers the next day.