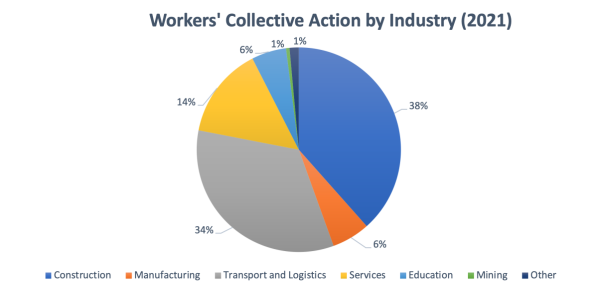 China Labour Bulletin's former deputy director, great friend and supporter, Robin Munro, sadly passed away on 19 May 2021.
We will fondly remember Robin as a warm-hearted and generous colleague, and a dedicated labour rights activist who worked tirelessly to provide concrete and long-lasting help to workers in China. He was meticulous in his approach to work and ensured that our reporting on workers' rights was always of the highest standard.
Robin was probably best known during his long career as a trail-blazing human rights researcher, producing some of the most important and impactful reports on human rights abuses in China in the 1980s and 1990s. He was never afraid to challenge tired or convenient narratives. This year, as the 32nd anniversary of the 4 June massacre in Beijing approaches, we should all read again his definitive account of the events that night, which was published in The Nation in June 1990.
A colleague who worked closely with Robin at CLB observed that his life mission was to make the world better for others:  
"For 30 years, Robin selflessly dedicated his wisdom, diligence, enthusiasm and humour to human rights, the workers' movement, and the betterment of millions of ordinary workers in China. Robin, we thank you. Rest in power, and we will continue the struggle with the strength you have given us." 
At CLB, we are committed to honouring Robin's legacy by supporting the workers' movement in China and fostering international solidarity through research and reporting that would make him proud.
Most recently, we reported on Beijing's high-profile efforts to better regulate the gig economy. We noted that the authorities have so far offered no concrete solutions to the well-documented problems of food delivery workers, and instead have detained Chen Guojiang, one the leading grassroots activists campaigning for food delivery workers' rights.
The issue of excessive working hours came up again last month after the public relations director of tech giant Tencent chose National Youth Day to criticise young workers for being lazy. The remarks, and ensuing social media backlash, revealed the marked generational rift between those who have benefitted from the explosive growth of China's internet companies and those stuck in their lower rungs.
In India, we reported on how the government has learned little from last year's Covid-19 pandemic, and how workers are suffering once again as a result of official incompetence and corporate greed.
In our continuing efforts to enhance international solidarity, we contributed an article to International Union Rights on our ongoing investigation into the official trade union in China and its lack of engagement with ordinary workers. Our report stood in marked contrast to the positive example of an Italian union - whose article appeared in the same edition - that made it its mission to go where migrant workers gather.