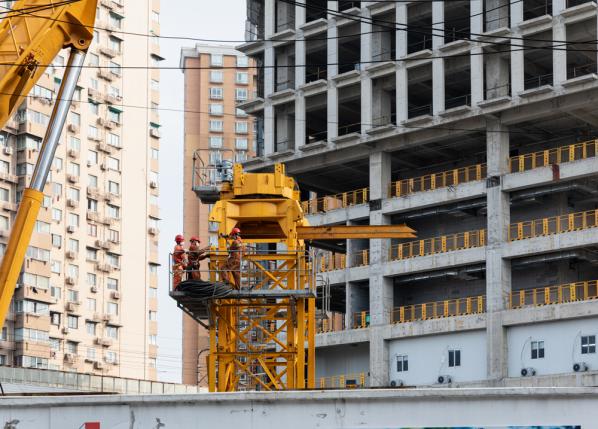 Photograph: NG-Spacetime / Shutterstock.com
Based on the data we collected in June 2022 on worker strikes and protests, labour disputes, and workplace accidents, China Labour Bulletin has analysed recent trends below. Among other observations, we found a higher than usual proportion of strikes and protests in the construction sector, with several incidents concentrated in Xi'an. If this email was forwarded to you, feel free to subscribe here.
But first, don't miss the content we've published on our website recently: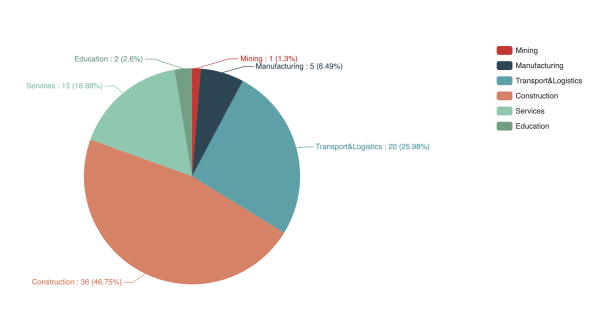 Pie Chart: June 2022 Strike Map Data by Industry
In June 2022, our Strike Map recorded a total of 77 worker collective actions. Among them, the construction industry accounted for the largest share, exceeding 46 percent. The size of the worker protests collected in June tended to be small-scale, with 71 percent of cases comprising 1-100 people and 29 percent of cases with over 100 participants. Responses to worker protests included negotiating with management (36 percent), government intervention (23 percent), and police response (1 percent), but the response to 38 percent of the cases we logged is not known at this time. 
Among the protests over wage demands in the construction industry, there were more incidents in Shaanxi province last month, and the most concentrated cases were in the city of Xi'an. Many of the construction sites related to these incidents began work in 2020 and were completed by mid-2021, but workers never received their wages and began protesting last month.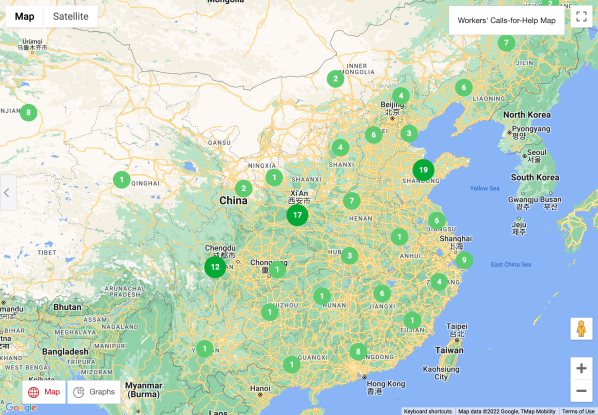 Map: June 2022 Calls-for-Help Map
The Workers' Calls-for-Help Map collected 144 incidents last month, with the construction industry tracking data in the Strike Map and accounting for the highest proportion (36 percent) of incidents, with a corresponding concentration in Shaanxi province, trailing just behind Shandong province. In contrast to the Strike Map, the service industry and education industry had more cases in the Calls-for-Help Map, accounting for 34 percent and 10 percent, respectively. The greatest worker demand of all the incidents was for unpaid wages (88 percent), and most incidents involved 2-50 people (67 percent). Workers mainly seek government mediation (72 percent), but some seek help online (19 percent) and negotiation with employers (7 percent). More than 60 percent of cases have an unclear response or resolution.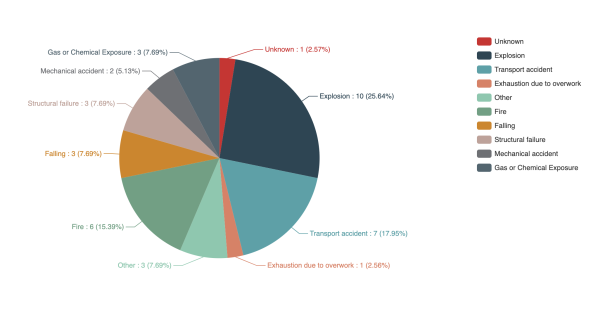 Pie Chart: June 2022 Accident Map Data by Type of Accident
We collected 39 incidents in our Accident Map in June 2022, with the highest concentration in Shandong province. One quarter of the incidents collected were categorised as "other" industry, and the storage and logistics industry had the next highest incidence, at 23 percent, followed by construction (18 percent) and mining (13 percent). 
A notable gas explosion occurred at a construction site in Tianjin, injuring 23 people, including three who had severe burns. The accident was caused by gas leakage that resulted from illegal construction. Earlier this year, we published an investigation into gas accidents, finding that many projects are subcontracted in multiple layers or even illegally subcontracted to those without construction qualifications, which has become a hidden danger of gas explosion. In addition, there were five crane tower accidents in June, indicating that this is a serious work safety problem across the country.  

All our mapping data is free and publicly available on our website. Feel free to explore our database and discover patterns and trends for yourself. You can contact us at clbeditor@clb.org.hk.