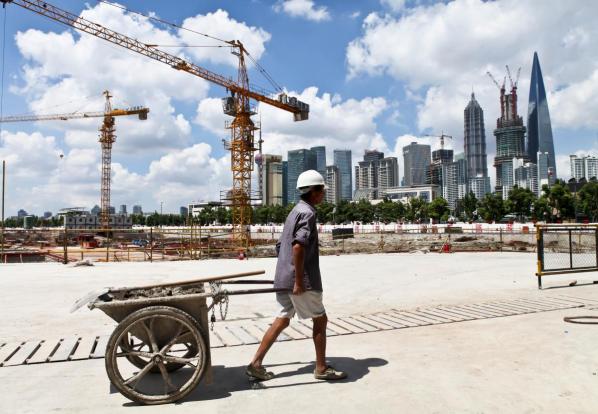 For ten years now, China Labour Bulletin has been tracking collective worker protests on our Strike Map. To date, we have collected more than 13,000 incidents. 
However, not all labour disputes and worker grievances result in collective action. Tens of thousands of workers file complaints with their local labour dispute arbitration committee every year, and thousands more take to social media to voice their grievances and ask for advice and assistance.
Of course, many of these calls for help end up lost in the mass of social media traffic in China. To counter this, CLB has been collecting notable calls for help from workers since September 2020, and adding them to a new database that follows the same template as our Strike Map and Work Accident Map. So far, we have already added more than one hundred cases to the Workers' Calls-for-Help Map.
The map is not designed to record every single worker appeal, but rather to gather detailed information on cases that could and should benefit from government, trade union and media intervention. CLB's primary role is to collect information and disseminate it to agencies that can provide the necessary help. However, we can on occasion provide legal advice and assistance directly. 
CLB staff have already followed up on several cases recorded on the Workers' Calls-for-Help Map and contacted local trade union officials to see if they could provide assistance. Three cases have been profiled so far on our Chinese website, including this work-related injury case from Sichuan (summarised in English here), in which local trade union officials responded positively to a worker's online call for help, promising to help him file a claim for work-related injury compensation. 
Workers in the Global South face unprecedented challenges in 2020
Last month, CLB published a series of articles focusing on the tremendous challenges shared by workers in the Global South in combating attempts by governments and the business community to roll back long-established labour protections during the Covid-19 pandemic. We focused on workers in the world's two largest workforces, China and India, by highlighting the work done by three of India's recently-established trade unions to defend workers' rights and interests in different sectors.
It is not just workers in the Global South who are under pressure. Chinese tech giant Alibaba is developing a major logistics hub in Liège, Belgium, and CLB investigated what its presence bodes for workers and trade unions caught between the need for new employment opportunities and the steady erosion of employment protections that the arrival of e-commerce platforms like Alibaba and Amazon will inevitably bring.