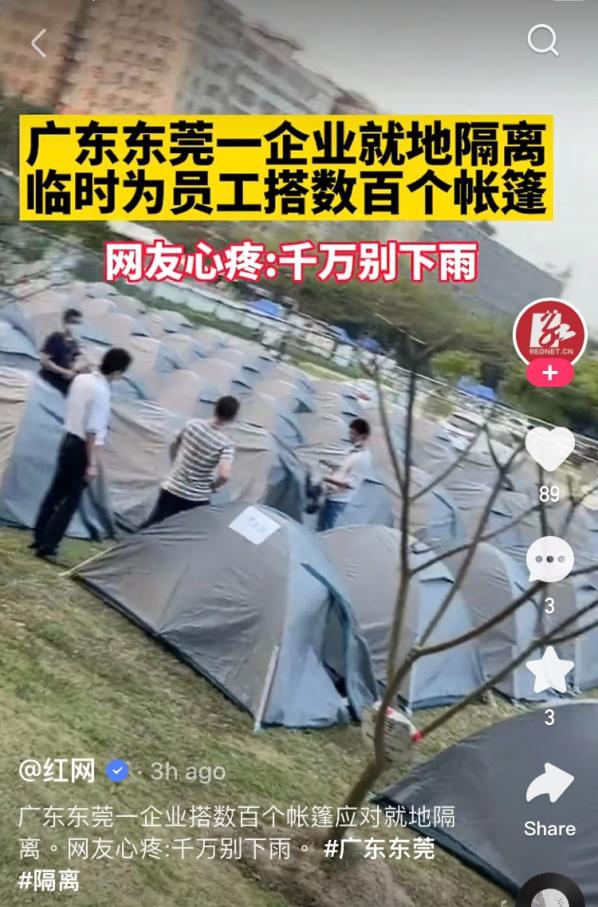 Food delivery workers in several major cities went on strike at the end of June in protest at pay cuts and the draconian policies imposed by the online platforms that dominate the market. There were unofficial reports of strikes in Shanghai, Guangzhou, Shenzhen, Chengdu and Hefei, with drivers complaining that incomes had dropped by more than 1,000 yuan per month. 
In addition to taking direct collective action, some activists used social media to expose the unachievable delivery targets and penalties dealt out to drivers for bad reviews, cancelled orders, etc. A delivery worker surnamed Yang, for example, posted online about how was able to accept 253 orders at one time. If he delivered all the orders, would have driven 953 kilometres and earned just 1,200 yuan.
Earlier, in late May, a Meituan food delivery worker in the northern city of Weinan staged a symbolic demonstration, burning his uniform outside the company depot in protest at drivers' onerous working conditions and the fact that, even though they are not technically Meituan employees, they still have to wear the company uniform and essentially act as brand ambassadors.
Meanwhile, the official trade union, which has made recruiting food delivery workers one of its top priorities, remains indifferent to the day-to-day struggles drivers have to endure. Following two widely reported tragedies over the new year - involving the death through overwork of one driver and a self-immolation protest over wage arrears by another - CLB staff called local trade union officials to gauge their response. Most went out of their way to distance themselves from the incidents, with one official in Beijing claiming the reports were probably "fake news." It was exactly the same kind of response we received as when we contacted local trade union officials to enquire about the suicide of a truck driver in Tangshan in April.
In response to the growing pressures of the rat race, and the indifference of the authorities, more and more workers are now choosing to simply opt out, or tangping (躺平), meaning to "lie down." At the heart of tangping is the idea of being content with less, refusing to work overtime, and having time to oneself. It is a form of passive protest that goes against the Party's, and trade union's, long-standing promotion of the value of selfless hard work. It also challenges a central tenet of government policy, namely to boost consumption. The authorities are trying to nip tangping in the bud, but unless greater efforts are made to improve the quality of work, the movement is likely to grow.
To mark Pride Month in June, CLB investigated the continuing discrimination faced by transgender employees in China despite a landmark anti-discrimination legal ruling last year. Transgender workers still struggle to find stable employment, and very few workplaces have introduced programs on diversity training or have rules covering anti-discrimination and equal opportunities, according to detailed report released by the Beijing LGBT Center in May this year.
Finally, in our ongoing effort to promote solidarity in the Global South, we reported on the efforts of Cambodian trade unionists to fight back against the union busting efforts of a major casino complex in Phnom Penh that laid off more than 1,300 employees this year.