As part of our ongoing trade union accountability project, CLB investigates the response of the local trade union in Lingbi county, Anhui, to the deaths of three maintenance workers.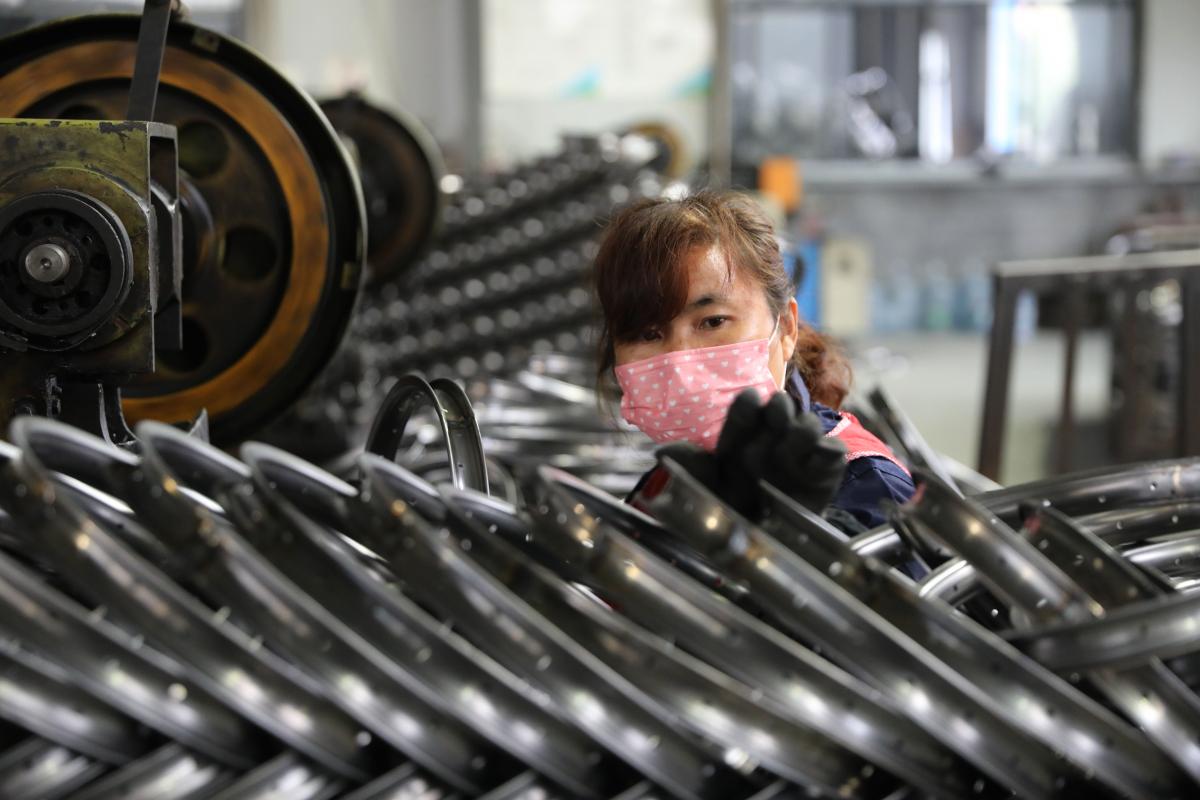 On 30 May 2020, three workers died after inhaling methane gas during the cleaning operation of a well in Lingbi county, Anhui. One of the workers, employed by a labour service company in neighbouring Hubei, fainted in the underground structure. When his two colleagues attempted to rescue him, they also were overcome by fumes.
Following the fatal accident, local trade union officials immediately approached the county Emergency Management Department and asked to be included on the accident investigation team. 
The head of the local union's Economics Department, Mr Xu, told China Labour Bulletin that while the government's investigation would normally focus on the technical causes of the accident and in ascertaining who was at fault, the trade union wanted to better understand the role of workers and the enterprises trade union in handling work safety issues.
"Trade unions have the right to make suggestions in accident investigation reports. We do investigations among the workers, and also actively get the enterprise union involved. We will ask the enterprise union to hand a report to us. Whenever an accident happens in an enterprise, the enterprise union should investigate first, then promptly report to the higher-level union. We will then contact the emergency department and get involved in the government investigation team. Meanwhile, the enterprise union can also participate in the investigation inside the enterprise. Hence two levels of unions could work in two layers and find out more relevant information."
The attitude of the Lingbi trade union officials stands in marked and welcome contrast to their counterparts in Xinyang, Henan, who claimed in interviews with CLB in June that they were powerless to help in improving work safety and preventing accidents.
Mr Xu acknowledged that workplace safety should focus more on preventing accidents rather than just investigating them after the fact. He pointed out that the local union had helped train enterprise unions, conducted regular safety campaigns in different industries and accompanied government officials in safety inspections at enterprises.
"We trained enterprise trade union officials to be responsible for workplace safety. The enterprise union should act as a bridge between workers and management in order to soften tensions and reconcile contradictions. Enterprise trade unions should be held accountable. If the enterprise trade union does not function well, and fails to prevent accidents, we will assign blame in our reports and meetings. We might also suggest that another election be held to replace the union chairman in that enterprise."
In our wide-ranging discussion, Mr. Xu talked about the improved legal framework in Anhui that had been put in place with the promulgation of the  Anhui provincial regulations on trade union supervision of labour law. These regulations, he said, empowered trade unions to "monitor, inspect and make suggestions." The union can also take legal action against enterprises that do not respond to its recommendations, he said. 
However, Mr Xu also acknowledged several problems in the current system still needed to be fixed. The local union lacked any real authority to enforce changes at failing enterprise unions, many of which were controlled by management appointees and did not really represent the workers' best interests. Additional laws and regulations are needed, he said, to really empower the unions and better protect workers.
It is important to note that the 30 May accident was a relatively rare occurrence in Lingbi county, but in China as a whole, maintenance workers have been killed in very similar circumstances on numerous occasions over the last five years. China Labour Bulletin's Work Accident Map has recorded at least 29 examples since January 2015 of maintenance workers dying from toxic fumes while attempting to rescue trapped colleagues. In many of these cases, the maintenance workers were outside contractors rather than enterprise employees who would have been more familiar with the potential hazards in the workplace.
For more details and the original interview transcripts, please refer to 安徽灵璧三名工人井下死亡  from CLB's latest Chinese-language report on trade union reform in China,工会改革观察与促进第十二期 工会监督安全生产.