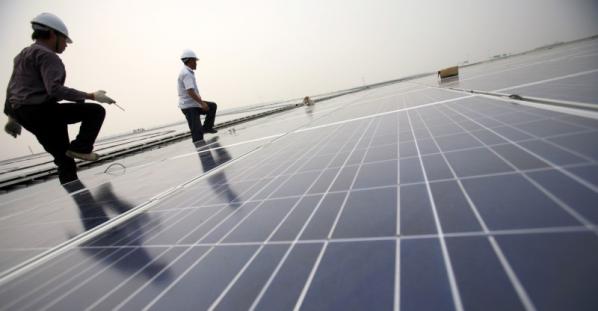 Installation of solar photovoltaic panels at the Hongqiao Rail Terminal in Shanghai. Photo by Jiri Rezac on Flickr.com
China's photovoltaic (PV) industry has undergone a huge transformation in the past few years as demand for cleaner, more sustainable energy has soared. In 2011, nearly all solar panels produced in China were exported overseas. But now, in the wake of trade friction with Europe and the United States, the focus is very much on domestic solar panel installation. China's PV production and domestic installation was initially boosted by generous government subsidies, and by the end of 2017, the country topped the world, with 130 gigawatts of solar panel capacity installed.
The growth of domestic PV installation, however, has been accompanied by rising labour conflict, largely related to China's poorly regulated construction industry where wage arrears are commonplace. Just last month, CLB's Strike Map recorded two examples of construction workers protesting unpaid wages, after they finished building solar panel facilities in Hunan and Shaanxi. Scroll down for details.
These problems in the PV industry are nothing new. After the government announced last year that it would phase out subsidies for the industry, we recorded several protests by workers at solar panel factories over unpaid social insurance and wage arrears etc. indicating that the profitability of these firms was actually quite low and that, without subsidies, they could only survive by cheating the workforce out of their basic entitlements.
Moreover, although the industry is branded as being environmentally friendly, the production process can be extremely hazardous to workers' health and safety. A wide range of potentially toxic chemicals are used during the production and cleaning of silicon panels. There are also health risks associated with panel installation work, including exposure to asbestos in old buildings.
Thus far however, the Chinese government and the trade unions seem to have paid little attention to the growing list of threats to workers in the PV industry.
Construction workers protest wage arrears owed at solar panel site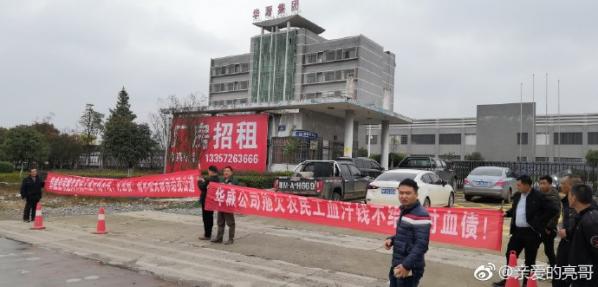 Dozens of workers staged a protest at the Huawei Solar Hi-Tech Company in Yongzhou, Hunan, on 18 March, demanding payment of wage arrears. The company, specializing in the manufacture and installation of solar panels, reportedly owed about one million yuan in construction project fees.
The main responsibility of the protesting workers had been to build the fences and drainage system for the solar panel facility. They completed the project but never received payment. Even after staging a sit-in protest and holding banners demanding payment, the workers did not receive any concrete response from the company management, and so they decided to file a case with the local labour bureau instead.
Solar power station construction workers struggle to get paid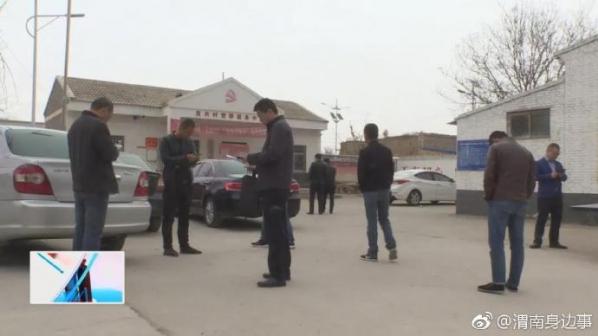 A group of workers employed on a solar power station construction project in Weinan, Shaanxi, staged a protest outside a local government building on 28 March to demand payment of wages in arrears. The energy company, Tianzuo reportedly owed 20 workers close to 100,000 yuan after they had finished the groundwork for construction of the solar power station in October 2018.
Workers complained that although they had sought help from the local labour inspectorate, officials refused to take the case because the workers could not produce payroll documents that recorded their actual wages. Since most of the workers were hired on a temporary casual basis, no records existed.
Following the protests, however, negotiations began and the company reportedly agreed to pay the workers what they were owed once they resumed work.